For those of you that have gone before, then you already know what to expect and are probably already thinking about it. If this event is new to you, then I highly suggest you consider attending. We will be targeting the 1000 or so trophy size trout that get dumped into Trillium Lake every year around the Labor Day weekend. After the holiday, the campground is virtually empty and the 17 to 20" rainbows will still be there for the taking. All fishing methods are encouraged and our goal will be an all out OFF member effort to fish out the lake. The purpose of this event is simply to meet other members and a chance to catch some decent size fish. The time period covers a six day stretch from Tuesday September 4th to Sunday September 9th. You can camp all or part of that time or just come up for a day trip. Personally, I plan to get there Tuesday or no later than Wednesday the 5th and stay until Sunday.
If you are unfamiliar with Trillium Lake and the campgrounds, look through the websites I've listed below. The campgrounds are not reservable after Labor Day but trust me, it's virtually a ghost town that time of year so don't worry about not getting a site. If you bring a boat remember no motors allowed. They can't even be attached to the boat. That includes electric motors as well. Although having a floating device is better, there is plenty of bank access all around the lake too. Good places for that are at the dam and the fishing dock.
There will be no potluck or gift exchange but a group gathering Saturday night might be cool. Maybe we could pitch in for a nights use for an available double site or something.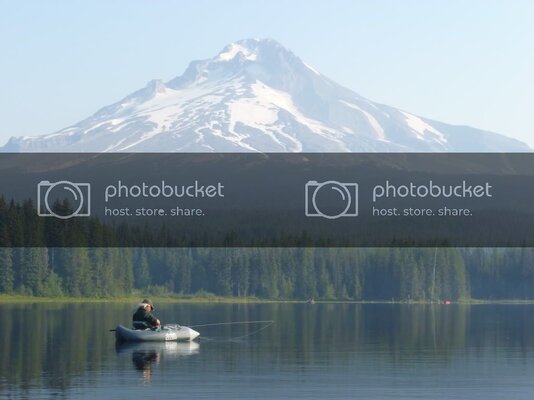 Last edited: