so I guess I missed the whole thing.....
nah, I don't think so, I've been needing an excuse to get the vice out. . . .
this time around I'm adding one of these for everyone ( 7 total, right?):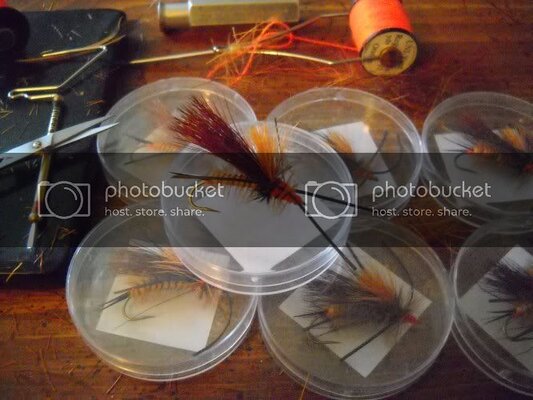 these are bonus flies, I expect none back ( I snoozed, I loozed )
they're big monsters that are meant for the deschutes salmonfly hatch, and I hope to see a few of you throw em in person come late may.
P.S. hope 'steelhead slayers's addy is the same, and 7 is enough for everyone to get one, if not pm me so I can adjust asap, I'm gonna mail em friday morning (tomorrow)
steelhead_slayer said:

All flies should be in by the 20th, but you said you like to work under pressure. shouldnt be that bad though ten day for 12 flies
anyways, tight lines everyone.... till next time...
~~Jimmy~~