Hit the Sandy for my first time this season. YES!, I can catch fish in other streams than the crick!:lol:
Took way too long though. Like 7 minutes or somethin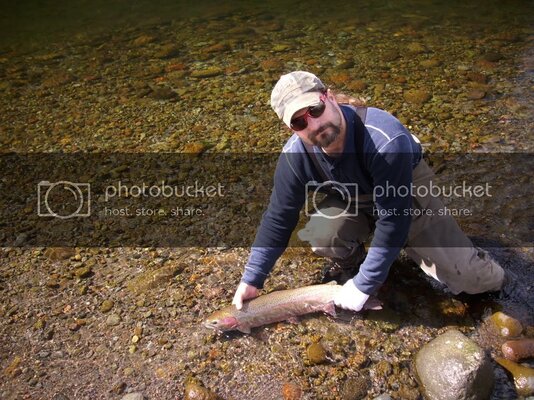 Pink worm is cheating though so I threw a spinner for a few. Dad watched one chase a fishtopher special, but they did not strike it today :wall: Back to the worm, WHAMMO! This one had the audacity to spit the hook after a great jump and fight. I`m
with an LDR, it was native as well. So here`s a close up of the one I banked.