I went out Yesterday with Dan88(Fellow OFFer), Tony(Brother-n-Law), Ben(Fishing Buddy), and Cory (Ben's Son). We decided to head back to the Coast and try hitting Ben's hole again. We arrived and hiked back out the easy way this time
. We were setting up and we decided to try a little farther down river and post up in a ring of fishing death:lol: We started casting and nothing pretty slow for awhile and the rain just starting pouring a bit and then about an hour later it was just on fire for 4 hrs:shock:. We ended up landing 11 fish in 6 1/2 hrs "the ring of death worked":lol:. We reached our limits and so did our thumbs. I limited out pretty quick and then the last 1 1/2 hrs the Coho just started running in hard. So I did not get my 1st Coho. Next time!
Total fish:
Fishingfreak - 2 hens
Dan88 - 1 Buck and His first Coho :clap::clap: Good job Dan!
Tony - 1 Jack, 2 Hens
Ben - 1 Buck and 1 Coho
Cory - 1 Hen and 1 Coho his 1st 2 Salmon ever :clap::clap: Good Job Cory!
All in all it was a blast going down there, coming back, Great company, fishing , and Good Times all around. All pics were taken at the end of the day. Enjoy the pics.
FF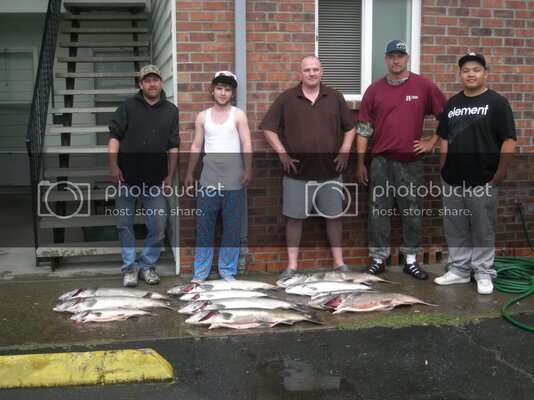 Yes, that is Cory in his lucky Superman PJ's. Now we are making him wear them everytime he goes fishing with us:lol:
.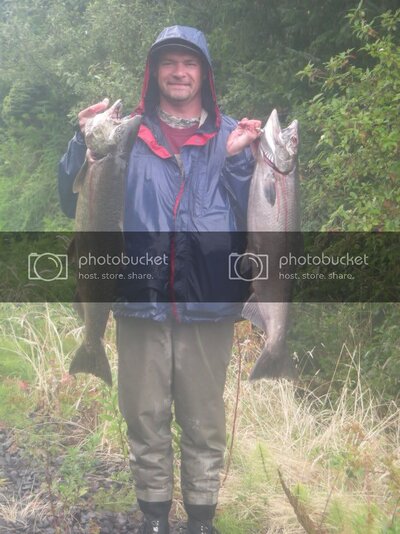 I I think I hit my fish to hard with the rock. OOPS!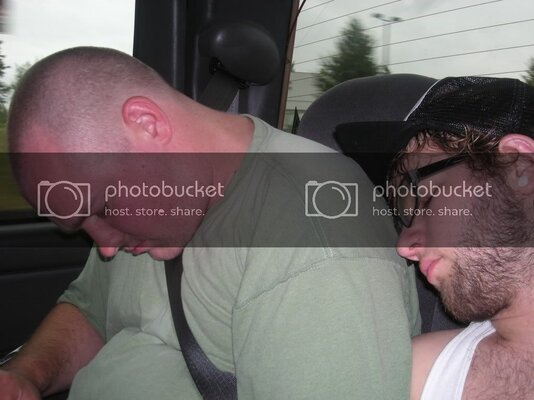 Do Not Fall Asleep around OFFers.:lol::lol: