"Old guy takes his old dog for a kayak ride, good things happen".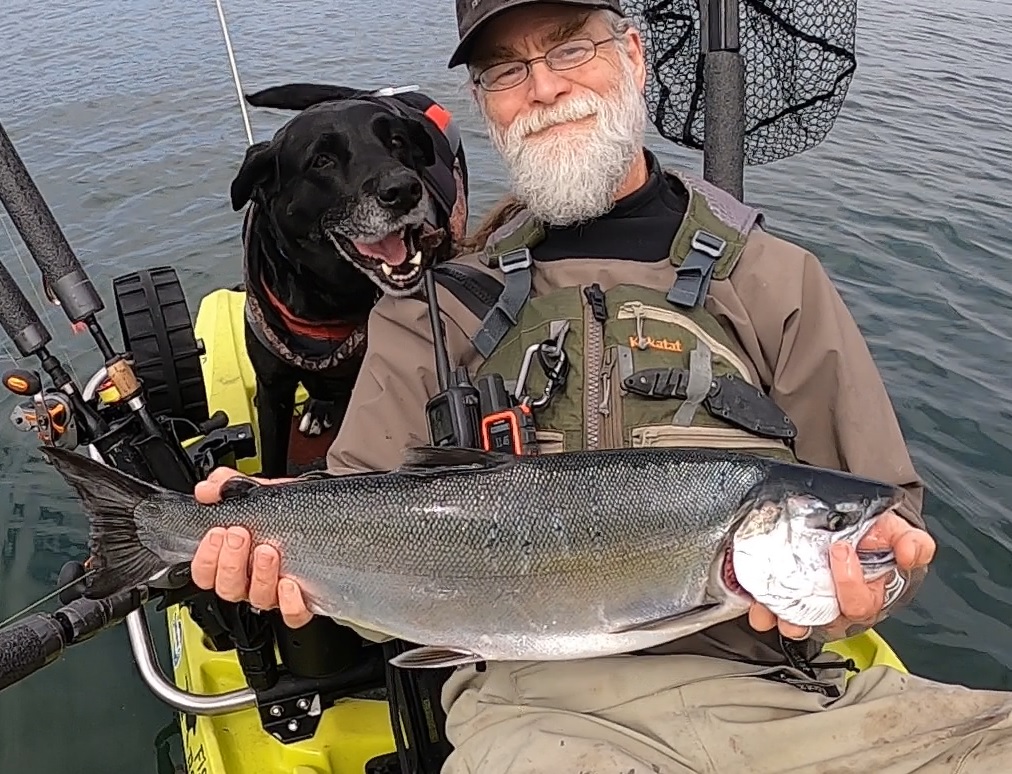 we were out 8am to 2pm, trolled the incoming from the DQ by Charleston to the North Bend bridge (I even jigged a bit at the RR bridge for lingcod), then trolled the outgoing back to our launch point. Plenty of PB out, saw 2 fish caught by them early, about 9am, but that was all I saw caught all day by other boats.
About 10am, near the BLM launch on the North spit, I pulled my complex cannonball/flasher/360 gear, that was getting no salmon love, and turned quickly to target a fish that jumped twice. Grabbed my spinning rod with just a legendary Pink bell hoochie from NCL&F (
@Salmon Whammy
) and pretended that I was on Siltcoos or Tahk in late October- tossed that spinner back 30', dropped the rod into my cross kayak holder and checked the tick-tick-tick of the rod tip as the blade turned. Just a minute or 2 later, that rod buries and it was on, got it all on video, including when the fat coho buck rolled up the leader around his body just off the bow of the kayak, challenging me to quickly deploy and net him, with a mess of powerboats all around.
Never could find a chinook to complete the limit but what a wonderful preview to fishing the lakes in Oct/Nov. He does count against my season wild coho limit, so just 4 left for me to tag at the lakes this year. But just look at these fillets, 5 pounds of fillet from just a 26" buck, he was eating well during his time in the ocean where it sure looks like conditions have improved: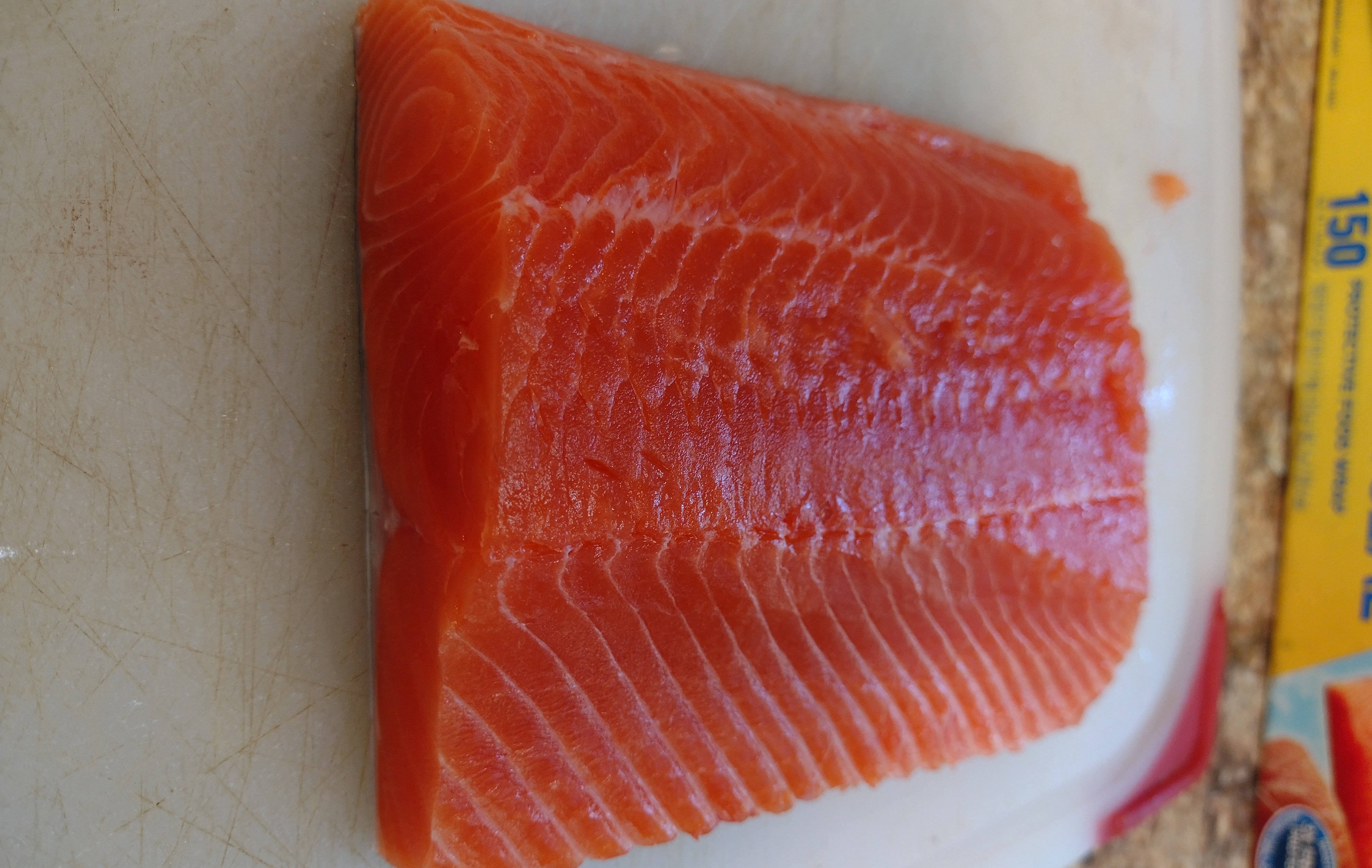 Last edited: