So, I went up to Quartzville Creek today where bigsteel, his brother and his uncle were camping (I had responsibility that prevented me from joining the camping part) I finally got a fish on and ended my skunk....yay...Unfortunately, the pretty thing had other plans and there is no pic but I was quite happy....:dance: I also learned the fine art of dredging and seen my first gold nuggets...okay, they were fake....thanks bigsteel for making me feel like an idiot....
how did bigsteel do? here is a couple pics......
The fish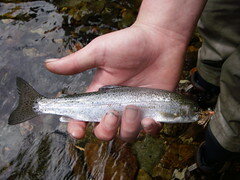 The release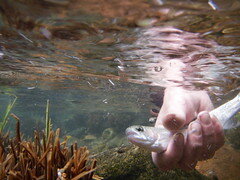 The fish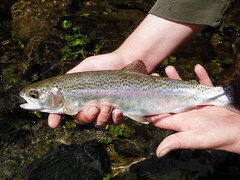 The release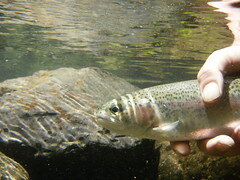 The water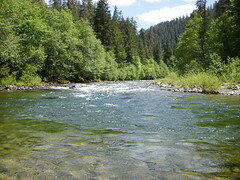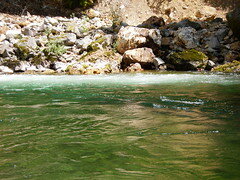 It was a beautiful day with lots of sun and a great time....tooo bad I had to leave.
Last edited: