Joined

Aug 30, 2010
Messages

110
Location

Aloha
Started the day with Modest Man, FishFreak and Imfishing up at Cedar Creek..
A couple hours later the *swish* sounds were like Nails on a chalkboard to me..
It got to the point that is was more stressfull than fun there.
Imfishing had to head off to work so the 3 of us headed down river.
where we found some nice peace and Quiet. And a whole place without anyone around to cast Spinners and shortly after getting there I got....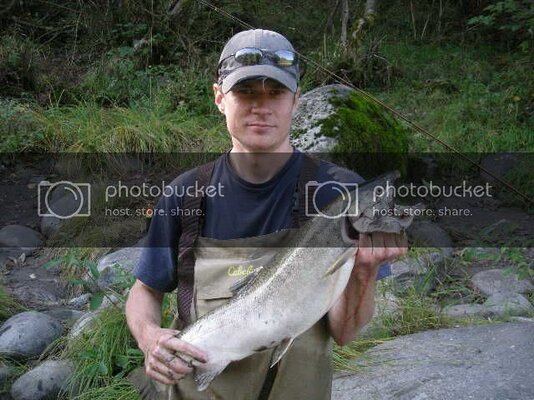 It was good way to end a day.. Poor Hen put her mouth right over the treble hook, closed down and Stapled her mouth shut. Had all 3 points nicely set.
Kevin is a scholar, Scary as it is he kept the mood light and kept that "chalk board"
ear piercing noises tollerable. He is a hoot.
Although I think hes training himself to carry bodys out with the amount of Gear he had on his back....
Crossing streams and hiking around with Fishfreak and Modest man made my day.
Good times. Looking foward to the next outing
Last edited: