Ok so I have to say I do love this spot, but the fishing there is going to die down in about a month. (Just in time for some good coho hunting)
So got there in the morning and found myself there with a couple guys that I have fished with down there before, and found Kirkster down there as well.
Tried out the new bait caster and well I'm going to need some practice before I can plan on fishing with that set up for a day. Good thing is I brought one of the spinner rod sets with me.
Well about two half hours in to it fish on, this guy was spunky and put up a good fight, had to play him for a little for I'm running 6 pound leader now, but got him in. 26" of shiny fishie.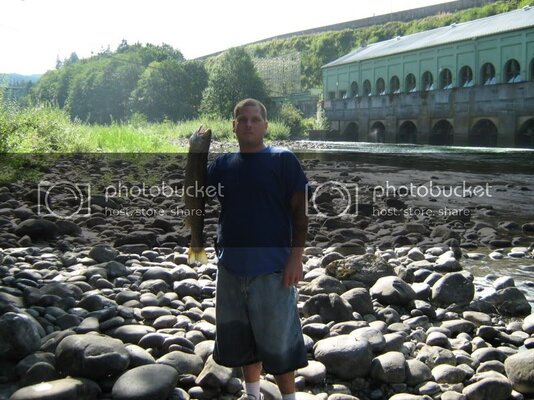 So should be there again in the morning if anyone wants to join me. Good luck all.