Went Gator fishin' at a new spot on Saturday with my son and a friend. Tied up my rig, hucked it in, and started to rig up my sons rod for some Bass. As soon as I handed him his rod to cast, mine started to do the trademark wiggle wiggle doink doink, so I walked over to it thinking about how someone earlier stated that when a sturg finds food, sometimes it will lay down on it to hide it from other fish. So I gave the reel a half a turn, and WHAMMO! I set the hook, felt a few head shakes, and my 11ft Heavy Action Ugly Stick just about bent in half, and POP. Line snapped right above my knot. I had not retied my knot in about 50 casts.
I have no doubt this would have been the biggest fish I have ever caught! I've caught a lot of Sturgeon, but this one was HOT! I immediately threw my rod down and started swearing like a mad man...till I glanced at my son...his eyes were wide, jaw dropped and all. :redface:Woops. "Earmuffs!":lol:
Had tons of drive bys, and a few shakers after that, none larger than 30". But my son did catch a nice lil Bass.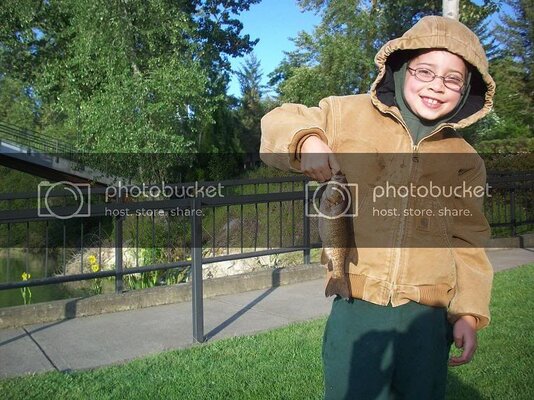 So I was at Roehr Park in L.O.. Anyone fish there at all?
I loved being the grubby guy getting all the dirty looks from the yuppies walking their Poodles on the walkway.
I probably have next three keeper days to fish before I will be working 7days a week until August. So anyone want to get a gator hunt going this week? Pitchforks, torches and a mob of OFF'ers?!
Last edited: