After a long period of "yes lets go" and "never mind..." I finally made a trip to BC Angling post in Gladstone.
A little bit shocked on the price of bell bodies, but oh well, I bought the components needed to make 12 bell bodied/hex rattle spinners along with a pair of the leadmaster pliers.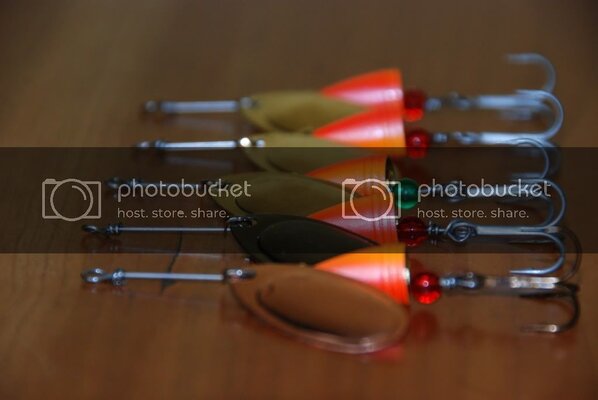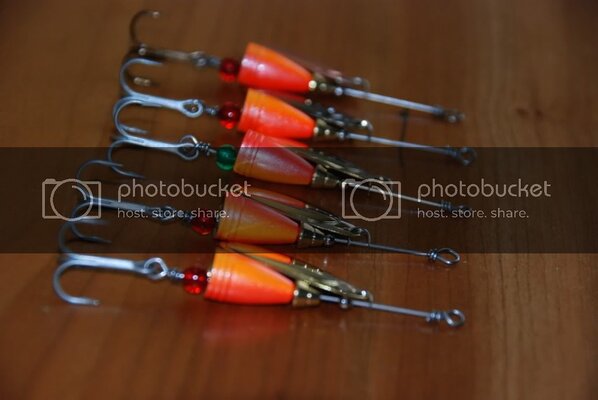 But with the "achievement" comes some questions...
The leadmaster will still create a flat surface of the loop when (offsetting?) the wire by 45 degrees since only one of the surfaces of the pliers is round... how do I avoid this if possible?
And it's really hard to bend the wire around the cone tip tightly to get a "perfect" loop and I end up getting some spaces/cornerish bends... any tips?
Thanks
and.
The guy at the counter (Bill?) handed me the clevises I would 'need' and I looked at the label and they were size 1's... Figuring that he must know what he was doing, I got them. But looking back into this forum's history, people have said to use size 2 or 3's, depending on the blade's hole position or whatnot.
Last edited: