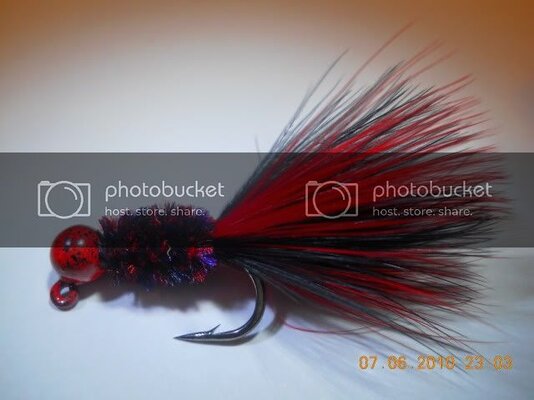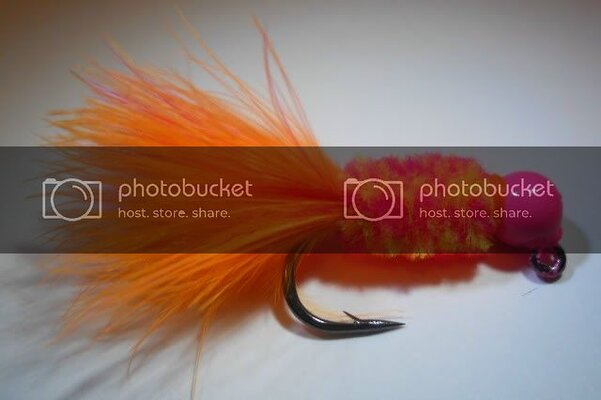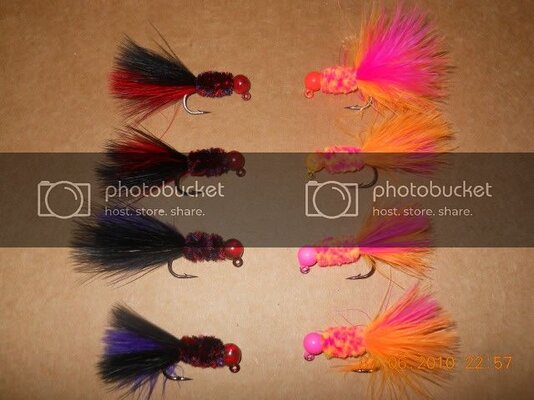 Just a few jigs I made while waiting to get out after summer run here.
1/8 ounce jig head
Extra strong short shank VMC hook, might be eagle claw but will update when I find out
Tail is marabou
Body is custom ordered chenille
They are small, right at the size of a quarter without the tail. Will post pictures of larger ones once I get them tied.