Caught 3 fish yesterday, a nice chinook buck, a bright coho and a small dark chinook jack. The chinook was a hefty buck in the 25-30 lb. range and released, the coho was a bright looking hen about 7-8 lbs and I went full retard when I got it up alongside the boat and it started doing that spinning roll that coho are famous for....Damn thing did a figure 8 around my anchor roap and got free! :lol: The jack chinook was a small dark fish that went back. It was a work day and quit early because Daniel had a doctors appointment at 11:20
Tubby before going back into the water!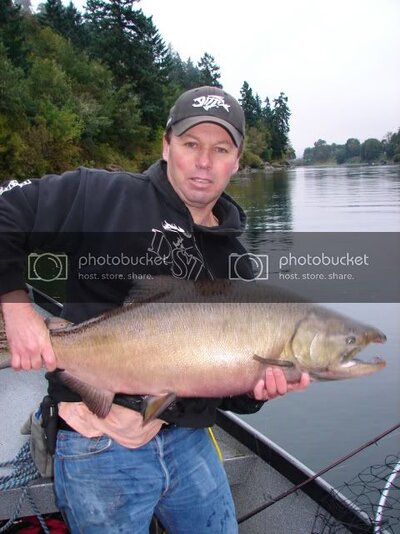 Daniel is taking off for the Klamath basin for a couple of weeks of pheasant and waterfowl hunting today but couldn't resist and had to catch one more fall chinook before it was over. Took his toon out again and caught a brighter buck that he kept to take to the basin for a buddy. It was about 24-25 lbs. and just about as much fish as he wanted to deal with in the toon!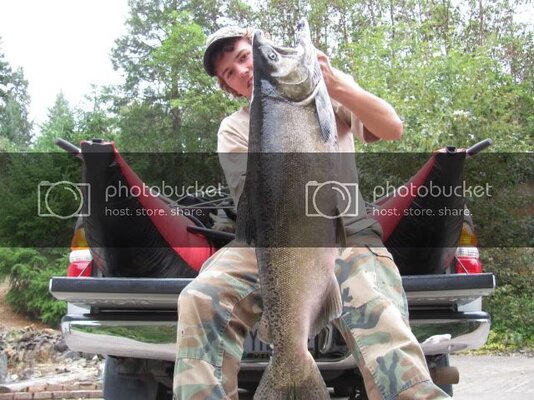 Last edited: