Got to fill an empty seat on a boat launching out of Goble, funny guys :lol:
First fish of the day, my rod goes down and stays there, we drop out of the hog line and the fight is on... we see 3 more boats drop out and I'm thinking this is going to be a great day. 15 min later this lovely lady graced us with her presents...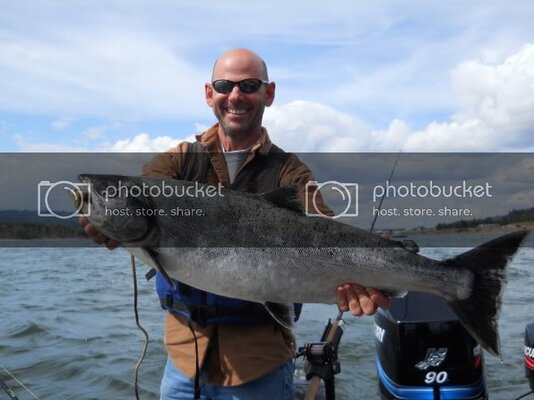 She doesn't look all that bright in the shot because she had been sitting in 69 deg water all day, forgot the cooler
Turned out that she was the only one coming to the party. She took a blue and chartreuse wobbler while we were parked by Kalama.
I must have done something right because Kaptn' Ken invited me back on Tuesday :dance: