Went floatin down the Santiam yesterday with Kodiak and his brother. The weather was beautiful and so was the fishin.
I caught this girl on some TCO cooner topped with Pop-A-Top TaKillYa Rose.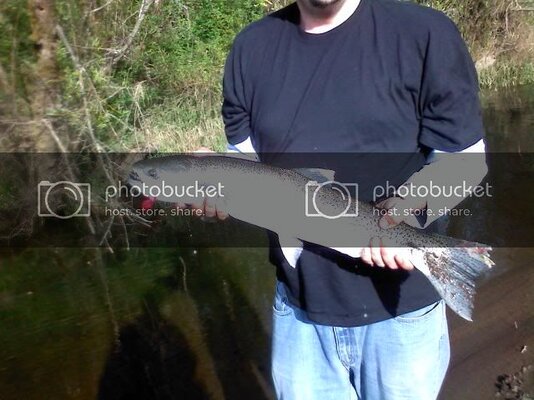 Kodiak's brother nailed this one on a TCO cooner and I've never EVER seen a fish get so ticked off. We're talkin acrobatics six feet out of the water and almost over the boat. FREAKIN AWESOME.