C_Run
Well-known member
Joined

Feb 23, 2011
Messages

1,349
Location
I went back up to GP today with the goal of getting enough Kokanee to fill the Little Chief. I mentioned on Capblack's thread last week I had gone up once and lost quite a few. Since I'd been up to Quartzville four times straight, I thought it was time to branch out and try somewhere else since it is such a big lake. I went to Thistle and fished around the Thistle arm and also Whitcomb. It took a while but I finally found the Kokes. Today I had a 100% landing rate with none lost at the net or LDR's.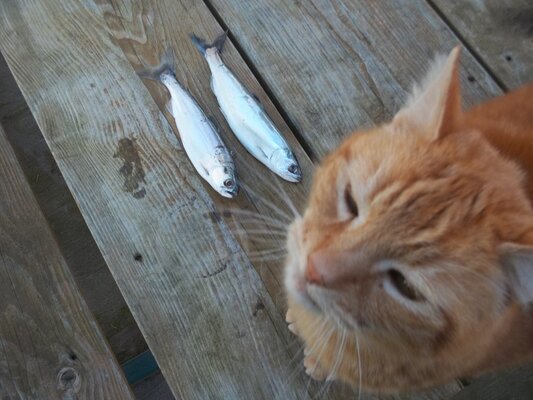 Unfortunately, today the total was only two. The other thing that went wrong is that I seem to have found the part of the lake where they did not bother to cut the trees off very close to the ground. I lost both of my dodgers trolling in over 40' of water and I know I am only getting down 20-25'. Since I had never lost any gear up there before it was an unpleasant surprise to find I was done kokanee fishing so soon. All I had left was a grub and a jig head on another rod which I fished for another two hours with no bites. This has caused me to rethink the kind of line I am using since , obviously, the leader was stronger than the mainline and each rig was north of $10 when you add up all the gear. The solution is going to be to just switch to another similar reel I have that's got heavier line and make sure the leader is lighter. Never had that problem until today. Here is my prize from last week.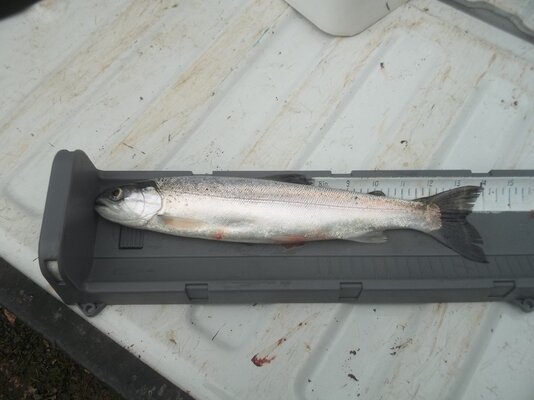 Here is my rig.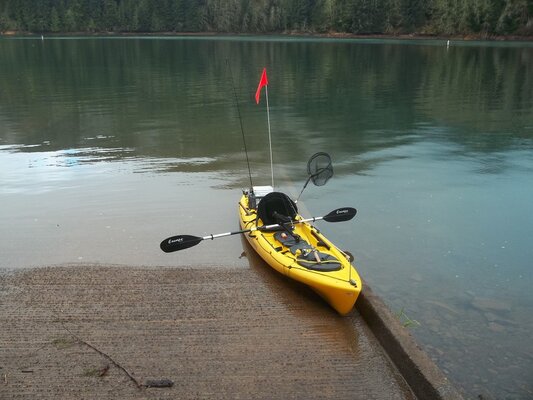 If you any of you OFFers see me up there this spring, say hi. I figure it will take me until June to fill that smoker at this rate.
Oh, yes. That net is custom and absolutely essential for netting kokes from a kayak. I got an old rod for $1 at a garage sale and epoxied it into the handle of my net. Otherwise it is impossible to stretch your arms that far apart to net the fish.