He didn`t land a springer but did get this fatty on a nymph
Happy Birthday POPS!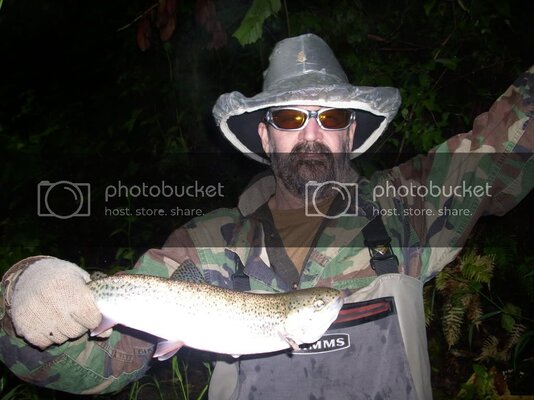 a better look at him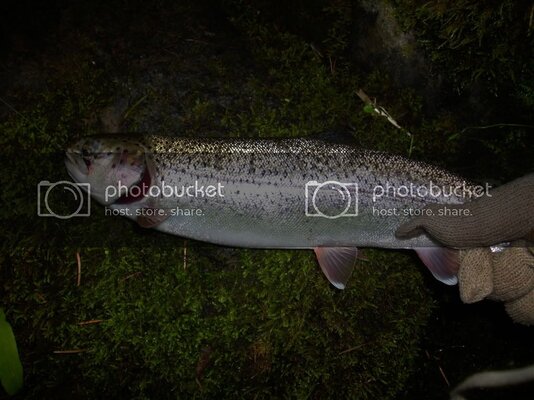 I was shocked:shock: he was still throwing a nymph since a springer broke 1 about an hour before this. Yes they do!!!!!
Although,come to find out, it was one of mine that I tie on a #6 Gami. His are on like a 8 or smaller and NOT Gami. It was kind of a big hook for that lil trout. Had the springer hit 1 of my nymphs.....
o well, I got this babe!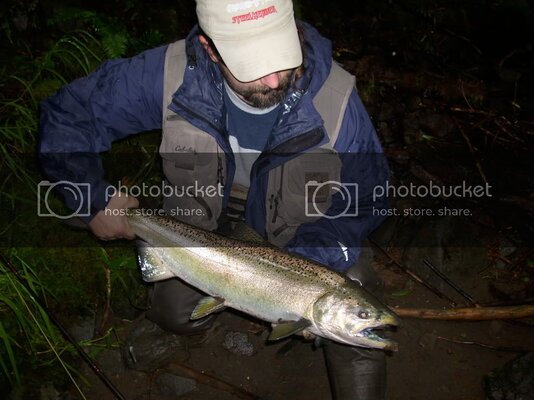 I like me a A.M.F from time to time!!
And a tip! When you get reely high on a system, the big fish, big bait theory goes FA-LYING out the winder
Have a great week guys and gals!
Last edited by a moderator: