is the only way I can plunk. And if the river is on a good fall. So since it was gonna hit 80 out we decided to give `er a go. A boat had just plucked a nice summer just down river. Here`s what we got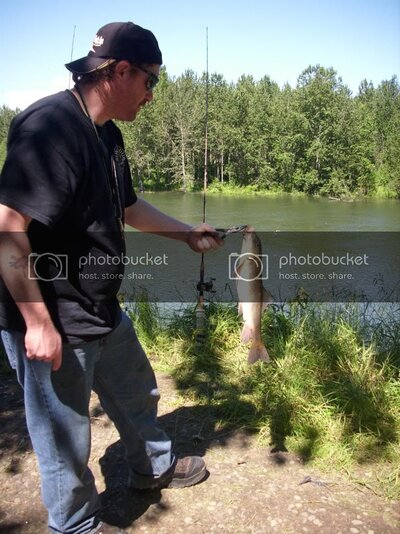 :lol:
Saw this family enjoying the rays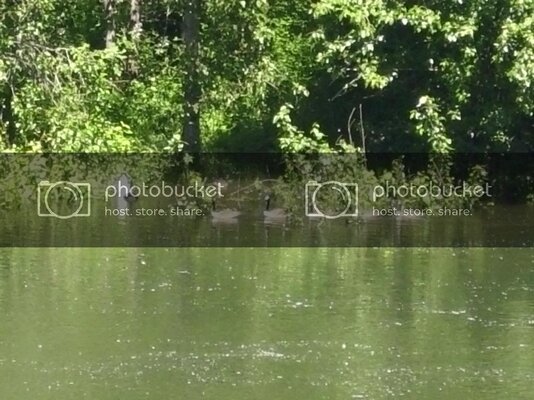 The brats were amazing, beer was cold and the tunes were loud so we had a good time.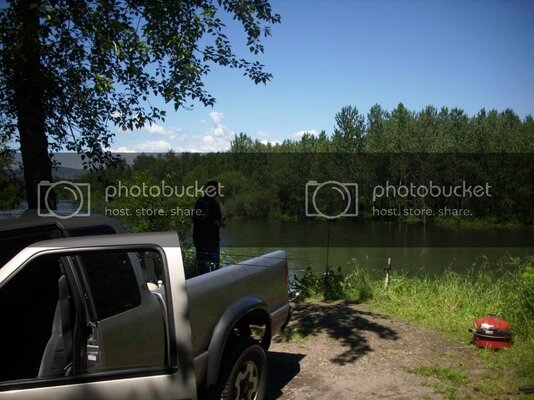 But today was time to get serious about feeeeshin! Headed out at Witching Hour in anticipation for some competition. NONE! to speak of!! A big springer hit pink again at 1st light. After fraying my line, WELL, the hook popped out
Lost another to leader snappage but that lil summer didn`t stand a chance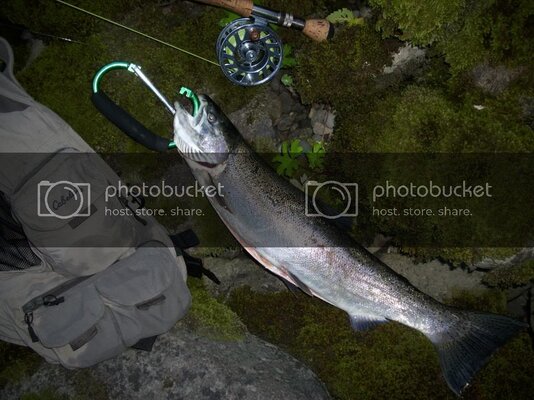 This week should be good guys. The water`s are falling and fish will be blasting through so fish accordingly. By weeks end you`ll have fish staging in holes to ripen. Have at it and post pics!!!!!!!!!!