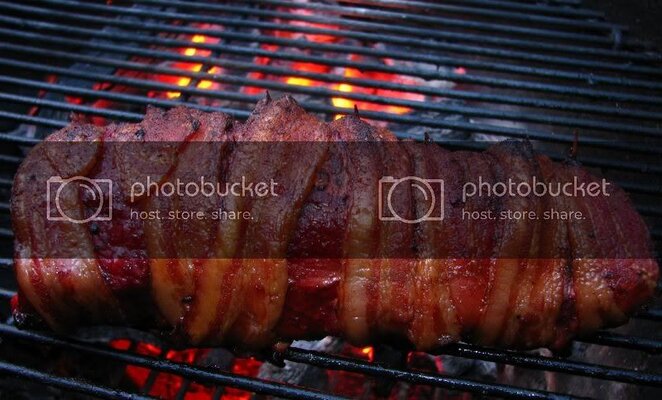 I recently had a taste for a little wood flavored venison, so I could sit back here in the spring and reminisce about my success from last November (hate to brag but here's a little picture, just in case you haven't seen my buck!)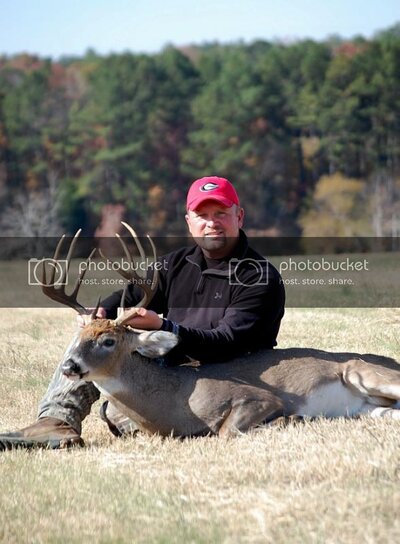 Okay, enough showing off! Sorry, now back to the recipe. Anyway, I wanted to do something unique, so I decided to get some woodsy flavored mushrooms, a little greenery to add to the scenery, a dash of color and some bacon, cheese and onion thrown in. And WOW! Ladies and gentlemen, we have a winner!
What you'll need:
Venison backstrap, cleaned and all fat removed
Fresh spinach leaves
Sliced portobello mushrooms
Sliced Monterrey Jack cheese
Sliced Vidalia onion, or sweet onion
Sliced bell pepper
Chopped cilantro
Bacon
Olive oil
BBQ Rub, such as Old WoodFire Grill KK's 10 BBQ Rub
Toothpicks
Hickory, pecan, apple, oak, or mesquite wood or chunks
Start out by getting the fire going in your grill or cooker. You can go two ways with this stuffed backstrap, and both ways are great. You can either go for a low and slow smoked backstrap, or you can crank the heat up just a touch and cook it on a medium fire, which is faster. Personally, I prefer to go with a medium fire, about 300 degrees, it cooks a little faster and still gets a nice smoke flavor. I did this cook on the Weber Kettle, so that meant a full chimney of lump charcoal, about half lit when dumped into the grill, banked on one side. Toss a chunk or two of wood (I used pecan) onto the coals to get a little smoke going. Use a sharp knife (a fillet knife works well) to butterfly the backstrap, cutting right through the middle but not all the way through.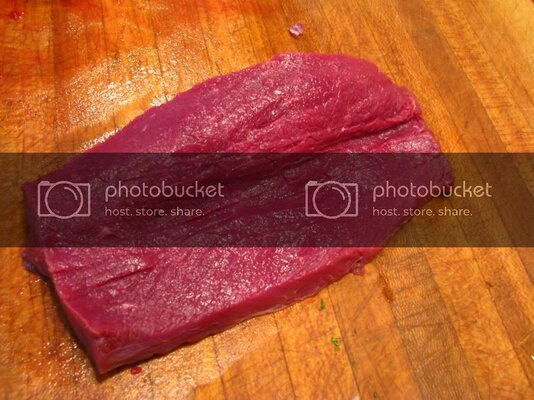 Next, layer your ingredients on the inside, starting with the sliced cheese. You notice in the ingredients section of this recipe, I didn't list the particular amount of each ingredient to use, because the variation in size of backstraps could be great. A moose backstrap is gonna hold a lot more than a Coues deer backstrap! But in this case I was using a whitetail deer backstrap, so I stuffed it with as much of the ingredients as I could and still be able to fold it over.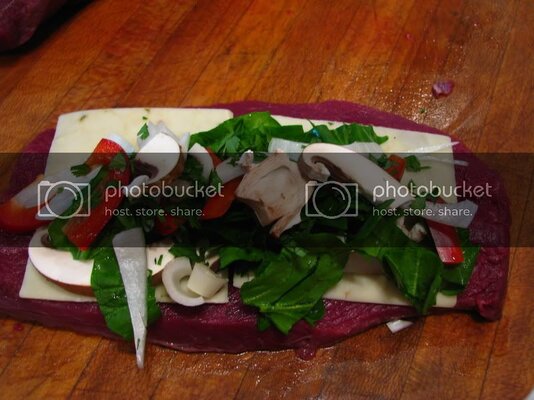 Folding can be a little tricky, and having an extra hand around can be a big help. But a little trick that I figured out is to fold it over, and starting at one end, start toothpicking the top and bottom sides together along the edge, stuffing the ingredients in and pinching the sides together as you work from one end to the other. Then when you get ready to wrap in bacon, the bacon can conveniently be hooked onto the toothpicks.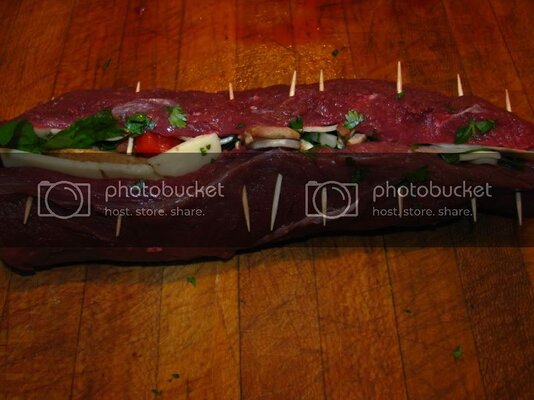 Once you have it all stuffed and toothpicked, give the backstrap a light coat of olive oil and season with the BBQ rub. then wrap a few pieces of bacon around the stuffed backstrap, hooking the ends on the toothpicks as mentioned. It doesn't need to be completely covered in bacon, just enough pieces to cover it for the most part.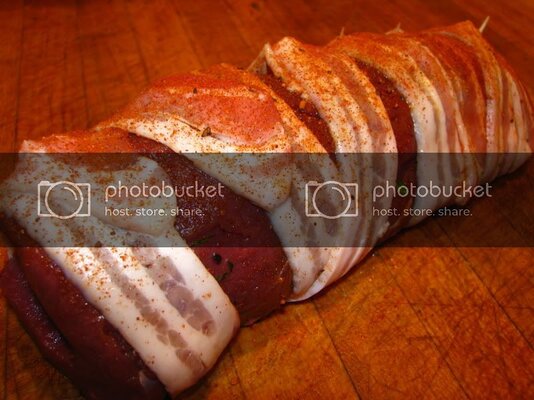 Put a light coat of olive oil on the cooking grate and place the stuffed backstrap on the grate on the opposite side from the coals. If you're using a Weber Kettle as I did, close the lid and position the vent so that it is directly over the meat, to draw the smoke over the backstrap. Whether you are slow smoking or grill cooking, cook to an internal temp of around 135 degrees for medium doneness, which is my preference. You can adjust the internal temperature to your tastes and the level of doneness that you prefer, but remember, you can always cook it more, but you can never take it backwards! When done, slice it and serve it hot!