I hit the lower Willamette out of George Rogers park at 7am for a mixed day of bass and sturgeon fishing on Sunday. I had done extremely well bass fishing a few weeks back and I was hoping the amazing bite would continue, but at the same time I was worried about the cold front that had come through the day before.
I started fishing a structure that had produced nearly 20 fish each of my previous two trips. The bite started out slow and I could only pick up a fish here or there. The fish were not huge but catching 1-2lb smallmouth is fine by me: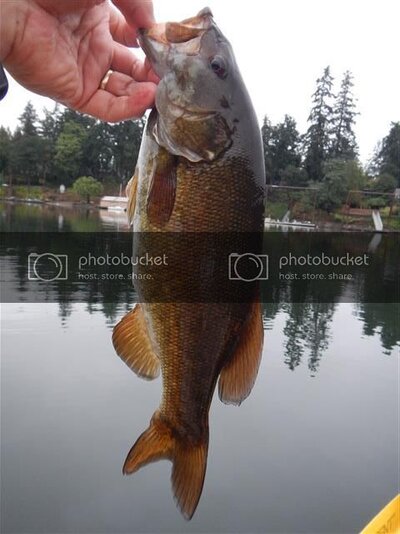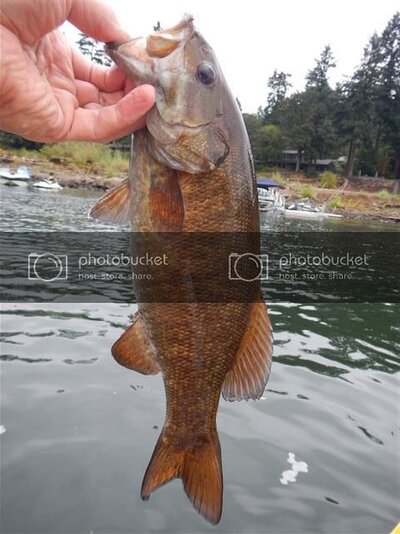 I fished for bass hard for about 4 hours and only had 9 fish to show for it. Most of them came on a white spinnerbait with gold blades. Previous weeks I had been catching more than 10 per hour so while I had decent fishing it definitely fell short of what I was hoping for.
Late in the morning I had worked my way upstream to a nice sturgeon spot and decided to give them a try. The previous week I just barely caught the end of the outgoing and had caught a few before the bite shut down. This time I knew I had hours fishing ahead of me.
I had to re-anchor a few times to find the fish but eventually I was able to get on them pretty good. The water temp was around 67 and the sturgeon were fighting like possessed demons. The first good sized fish of the day jumped clear out of the water. What a beautiful sight!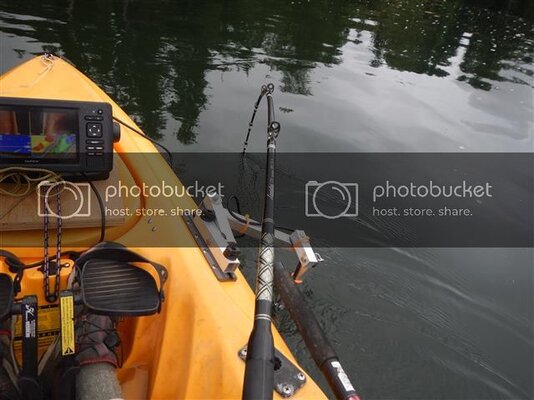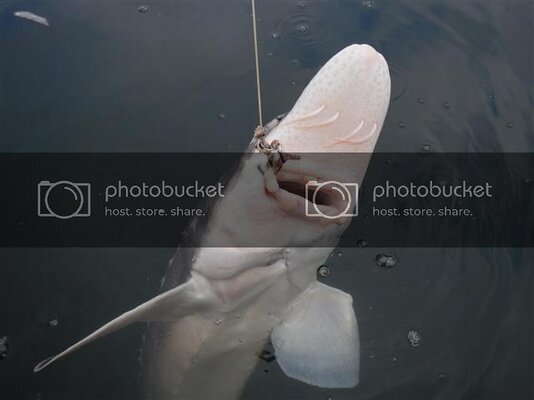 After that fish I got out my go pro and took some video of some fishing and some catching. Here are a few:
Sometimes they can be deceptive!
https://youtu.be/iMi6pSdIs00
Here is from the cast to the catch.
https://youtu.be/YfSYm2L_8Uk
This includes me showing how I rig my anchovies:
https://youtu.be/skffBW-rFAY
One of the better fish.
https://youtu.be/U0HFGTPmOCs
Of course the call it fishing and not catching
https://www.youtube.com/watch?v=xVcH2PvbqSc
I fished for sturgeon until the outgoing slowed and the bite died. I ended up landing 11 sturgeon - 8 of those would be in the slot (if retention were allowed). Every fish I caught looked so clean and healthy and were so strong.
It was close to 4pm and I decided to bass fish my way back to the launch. I most stayed with the spinnebait since it seemed to be what they wanted that day. I found a couple of nice new mini-spots on the way back and eventually added 7 more bass to my total. Once again, no monsters but mostly in the 1-2 lb range.
I finally got off the water around 6pm. It had been a long 11 hour day in the kayak, but I find that the longer I am on the water the better I fish. I never did figure out a great bass bite, but I put enough fish in the kayak to keep things interesting. The bright spot of the day was the sturgeon fishing.
You have to feel blessed if you are a fisherman in Oregon!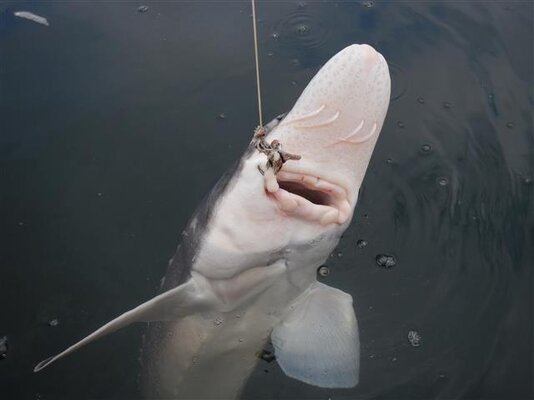 Last edited by a moderator: