Met a couple of friends at Ramp C yesterday morning, about 7:30. Then we commenced to trolling. They had already trolled for about an hour before I arrived. With only 1 hit.
Their rigs were down a bit deeper than my dodgers and worm and/or Berkley mice tail rigs. Eventually switching to a dodger and a Thomas Buoyant on one rod; and a dodger and Woolly Bugger on the other one.
We fished until 12:45'ish. Trying different depths, different OFFerings, and different distances behind the boat. At times we had 5 lines in the water, for the 3 of us (we have our 2 rod endorsements--I've had one ever since they were first OFFered by ODFW).
Surface temps were 68-69 degrees and Sain, Scoggins, and Wall creeks were bone dry. Water level down about 12-15' from where it was, when I was there last Spring. Basically it was a warm water fishery.
We only caught 1 smallish 'bow with parasites all over it. We consistently marking fish with the finder--and could see that they would come up from the bottom, as we passed over them. But we couldn't BUY a bite from another bows.
However...the first fish to the boat was a NICE cat. It measured 15" and was fat. My buddy's missus was tickled pink, cuz she eats fish. Then my buddy caught a tiny bluegill. But the missus carefully released it. She released the aforementioned trout too--and plucking off many of the parasites--at it same away and then dove.
One more bluegill was caught and kept, as it was big enough to munch. Then while draggin' a worm about 150' back to the dock at Ramp C, and tiny perch was on the line. Which was also carefully released back into the drink.
We trolled from Ramp C through deep water (where that cat was found in 50 feet of H20); and all around in front of the dam. We tried going across the Sain Creek inlet--and in front of and past Ramp C over to the disabled pier. But most of that water was only 8-12' deep. I had no idea that it would be like that; as I had never fished Hagg at the end of the summer before.
Crazy day fo' sho'. And I got skunked for the 2nd day in a row. As I couldn't buy a bite at Foster on Saturday either. My bassin' buddy usually averages 6-7 smallies each trip (100-150 fish per year--he keeps records). But he only brought one to the boat. And I had zero hits on my trolling rod too (I usually pick up a trout, pikeminnow, or something with that rod).
But as they say...it's better than being at work!
Pic 1: My arrival at Ramp C (friends in their boat)
Pic 2: Friend's catfish
Pic 3: Cool circular rainbow above us
Pic 4: Manufactured bass structures visible in Sain Creek inlet (can't recall what they are called)
Pic 5: enlarged catfish pic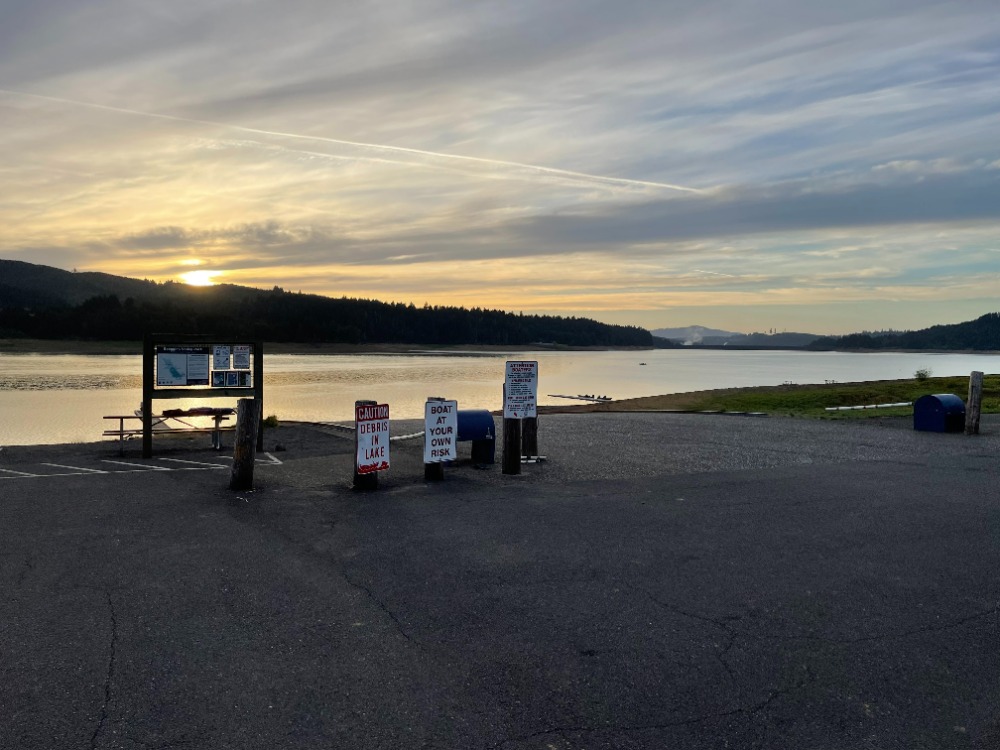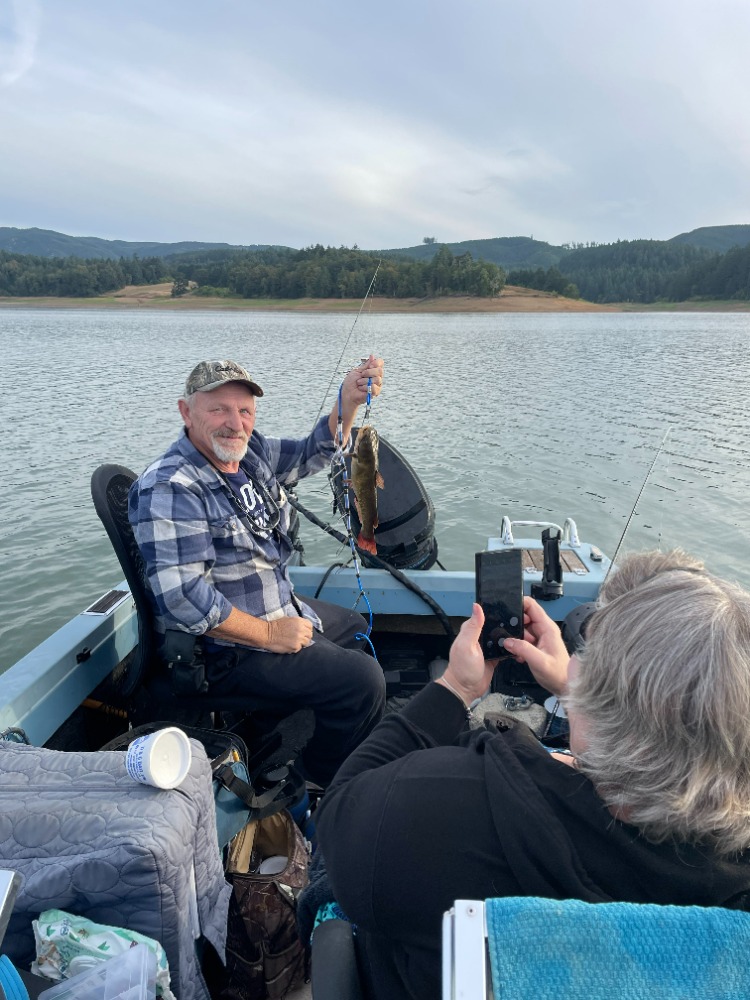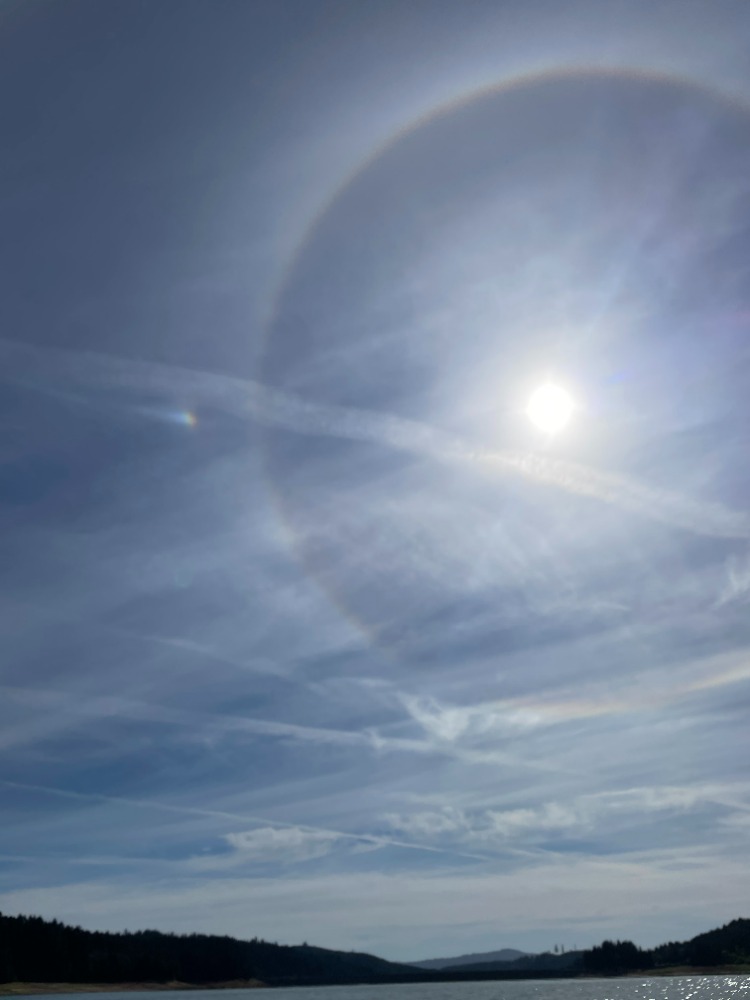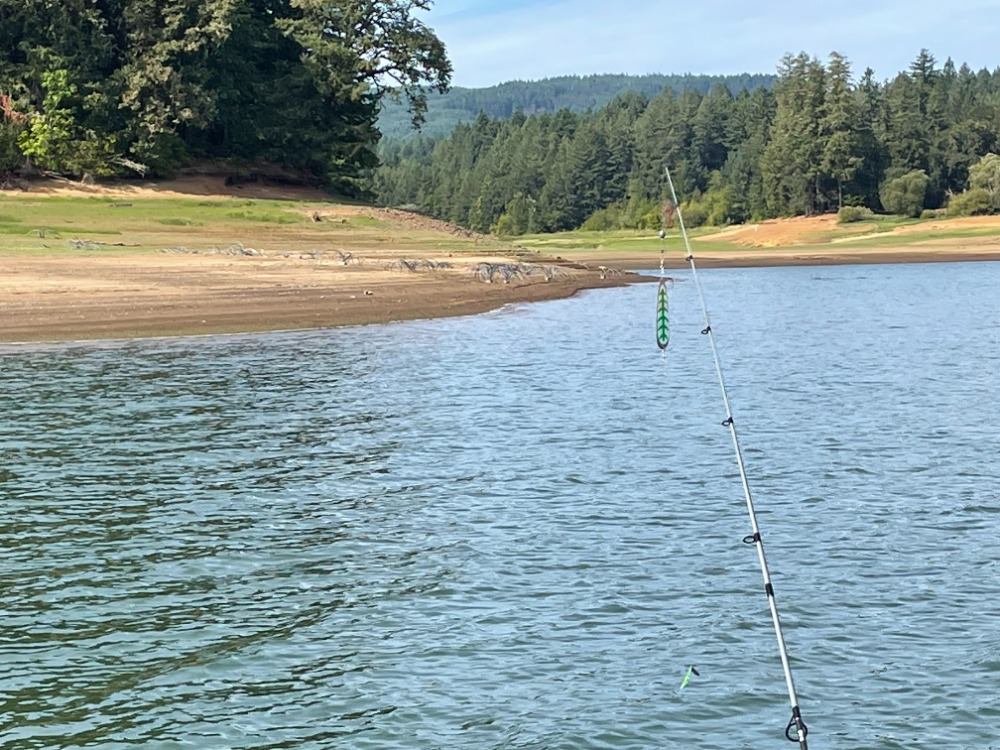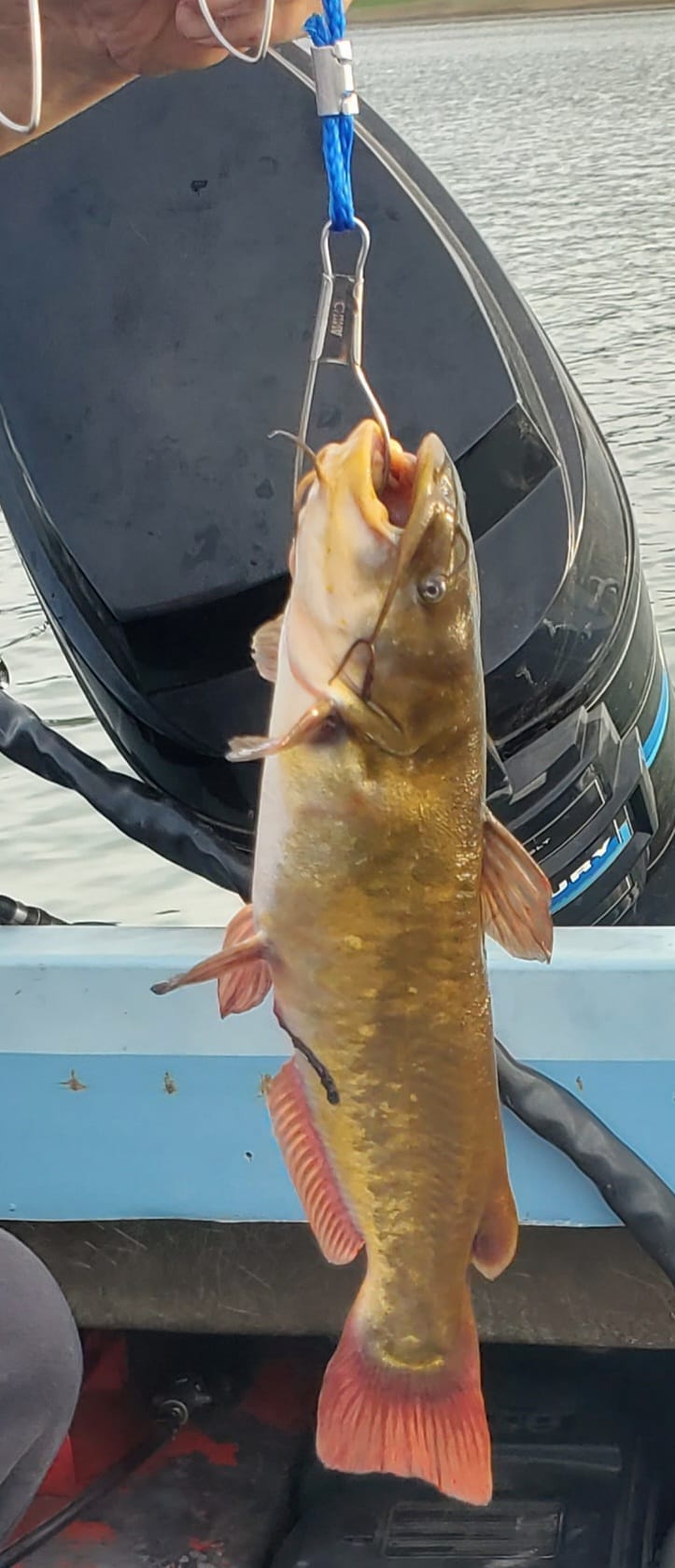 Last edited: