I hit the upper Willamette on the 18th. With the warm weather I figured it would be a zoo and I was not disappointed
The fishing was fairly slow for me. I managed only 13 bass and 2 pikieminnows in a full day of fishing. The biggest bass was 2lb 5oz and there were a handful between a pound and a pound and a half but many of them were under a pound.
The water temp was 58 and I never found any groups of fish. Pretty much every fish I caught (except for a couple of dinks at the end) were islotated bites.
The only really cool part of the day was that I saw the 2lb 5oz bass chasing bait and I turned and fired my swimbait at it. I started reeling in and he hit it but I missed him. I kept reeling and when my swimbait was about 20' from the kayak (I could see it in the clear water) I saw that bass still following it. I stopped the retrieve and it dove down after it and I saw my line jump. I set the hook and the battle was on.
One other interesting thing that I noticed (and have noticed in the past) is how fast the pikieminnows are when they hit. The 2nd one I caught hit my bait and I could not reel fast enough to keep up with that fish. I thought I had broken it off on the hookset at first. It is like the bass hit and turn but the pikieminnow hit that lure from directly behind at full speed.
Here is a picture of my best fish: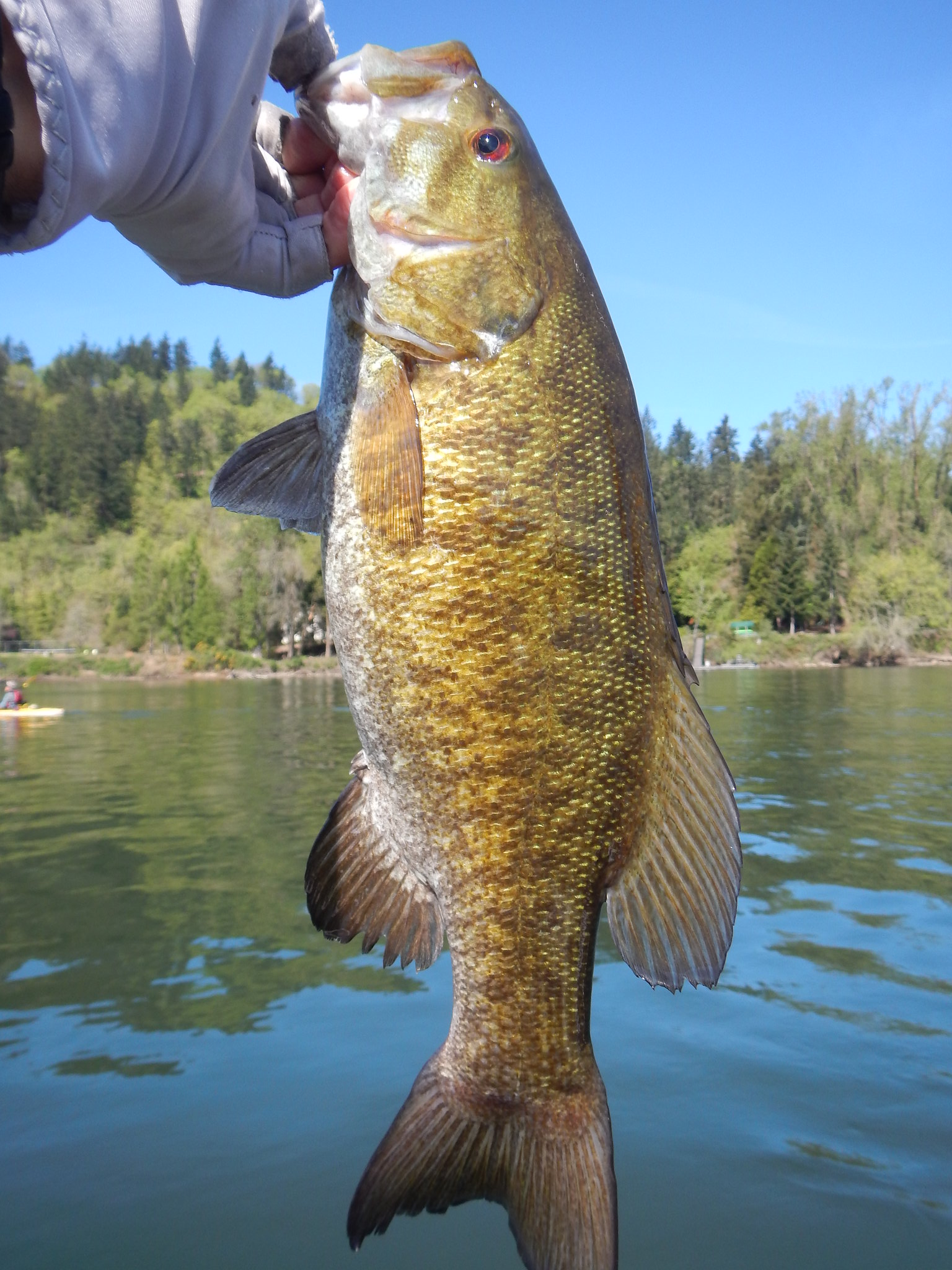 Here is some video from the day: