Haha!! Pops got some too!!
Got a chance to hop into a boat and fill a few seats with my Dad and my little Brother in a hogline on the Columbia. Captain of the boat slept on the river last night, motored to the dock and picked up his first load of passengers, limited them out by noon, when we got on the boat.
We slide up into the spot, get the rods out, and I start unloading my grub outta my backpack into the food pile, and while I'm getttin out the Snickers bars, FISH-ON!
Lil' Bro gets on the rod, and this fish WORKED him!! Dropped outta the line, 10 minutes later we were headin' up to the ball with 27lbs in the cooler.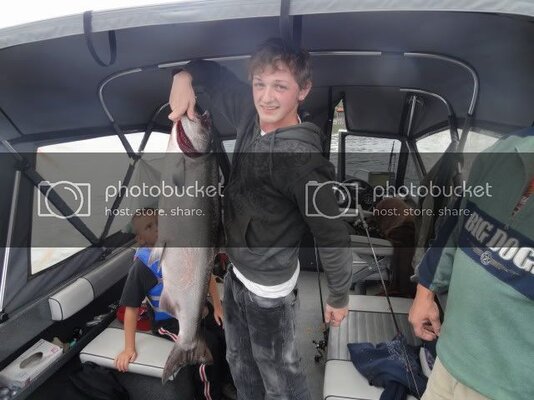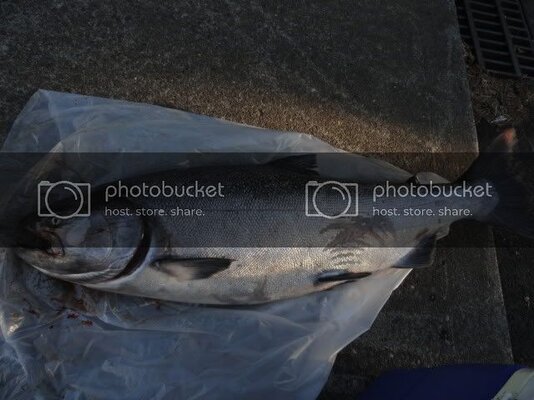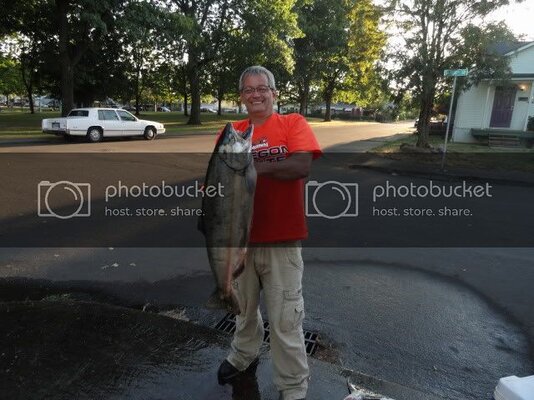 Pops ended up with a 24#er...
Damned kid Salmon fishes for 20 minutes and has a 27#er...that's my bro!!
Pretty sure I'm the only one that didn't come home with fish...but if I wasn't there they woulda just threw the eggs from the hens away...So I gots me some eggo's curin' up right now!