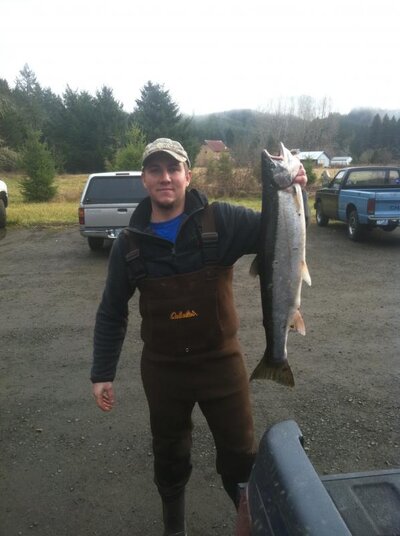 hit up the river today, fished hard from 7-1 with 3 lost fish.
had one jump and spit my watermelon corkie in my face. and the other two were on for 10 seconds and somehow my hook pulled free. i was getting frustrated because i was trying to show my neewbie buddie how its done, and all i could do is lose fish.
i decided to make a trip down to the hatchery and see how many people were lined up in the meat hole. to my suprise the best water was vacant so i made my move and cast out. first cast tugg tugg! fish on and lost it. thats 0 for 4. very next cast same spot i finally got a 36 inch 17 lb hatchery steelhead, she was a beauty. time was 2
o and im glad we didn't give up. sorry no water pics, my camera was in the truck.