Forgive me forum friends, for I have sinned. I have been unfaithful and went fishing with friends form another forum. Met up with another southern transplant Dave (apparently all my Oregon fishing buddies are from North Carolina) and his buddy Dale. The first plan was to troll for early springers. That was lots of this: Plan B was to play with some sturgeon. We met up with 500 of our closest friends at the toyota hole and didn't find anything. Moved around a bit and sat on a pile of shakers. Lots of this: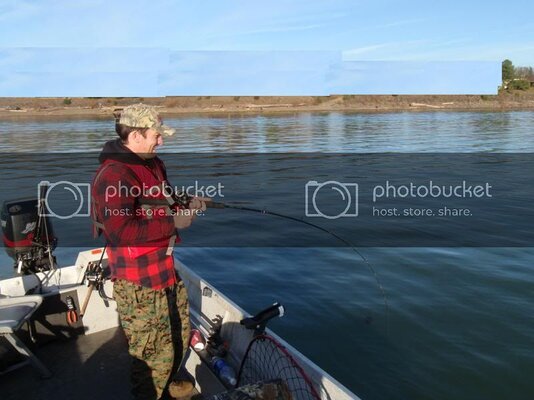 Dave sure doesn't get too excited by the shakers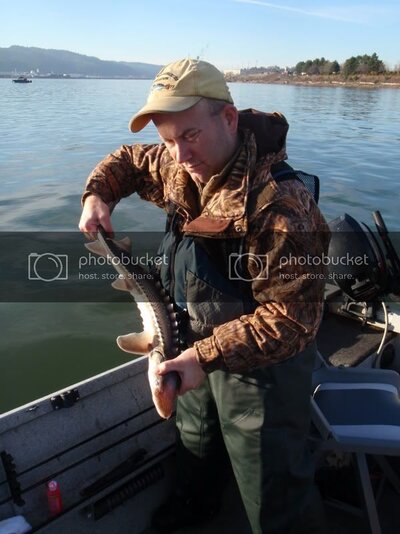 but it was plenty of fun for this Florida transplant: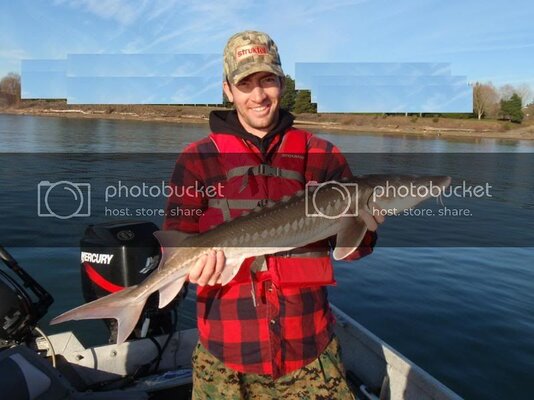 At one point Dale hooks up and says "If this one ain't a keeper then none of them are!"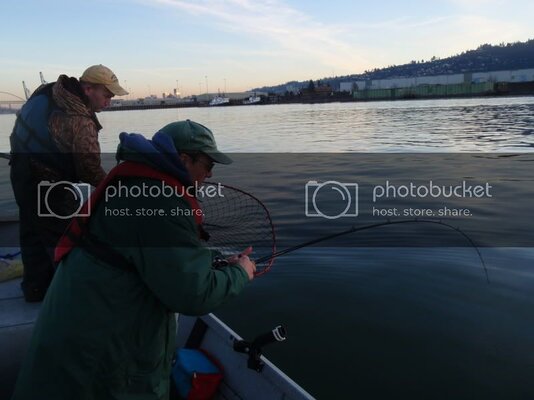 After the moment of truth: back it went!
No keepers but always fun to bend a rod. We stayed until we ran out of bait and headed in. I was asleep by 9.30 for the first time in months. Always fun to be out on the water and even more fun in good action.
Note: I am sorry for the modifications on the pics but when it is not my boat I tend to follow the requests of the host. We stayed in the Willamette all day and were never more than 3 miles from the ramp at cathedral park.