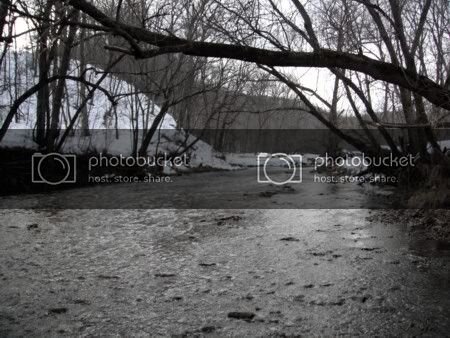 Keep in mind these conditions:
Weather = Cloudy dreary.
Air temp = low to mid 40's.
Water = Crystal clear and 37 degrees.
I had told my buddy Dave about the great luck that I had had that afternoon, and after beaming him a few photo's, he phoned his boss and took the rest of the day off from work. An hour or so later Dave was in my drive with rod in hand.
I decided to go back to Whitewater and start out at the spot where I had left off the day before, and proceed upstream into the narrow valley.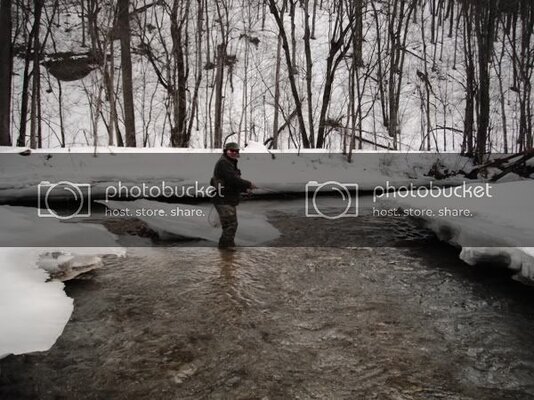 Dave had already driven almost 90 miles and I felt a little pressure towards getting a trout on his line, so I hung back and let him take point.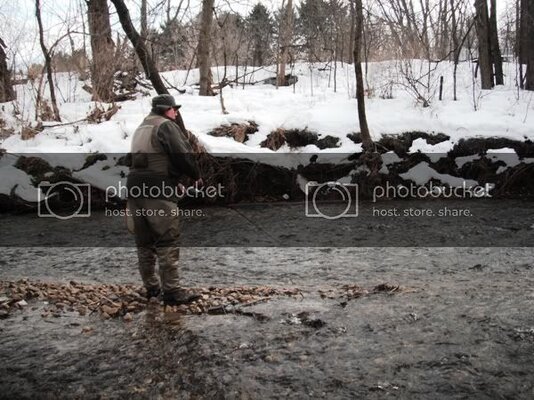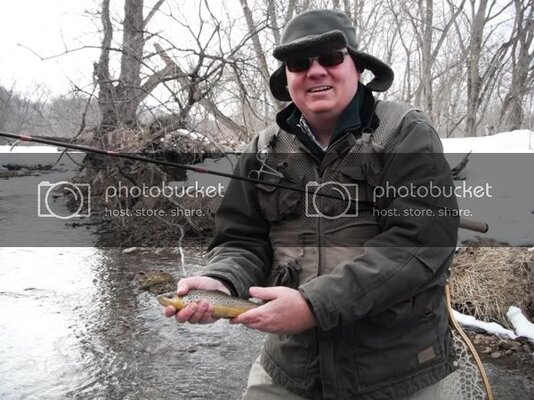 In spite of some very promising pools and runs, it took almost 20 minutes and a little over a hundred yards of water before we seen our first trout. Luckily the fish was on Dave's line and just like the day before it was well hooked and landed easily.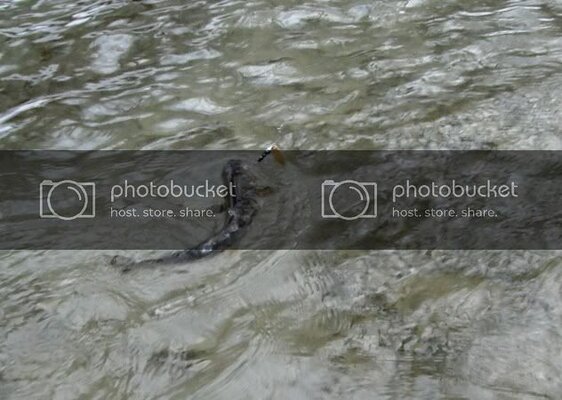 Dave made a couple of more casts and was into another nice heavy Brown.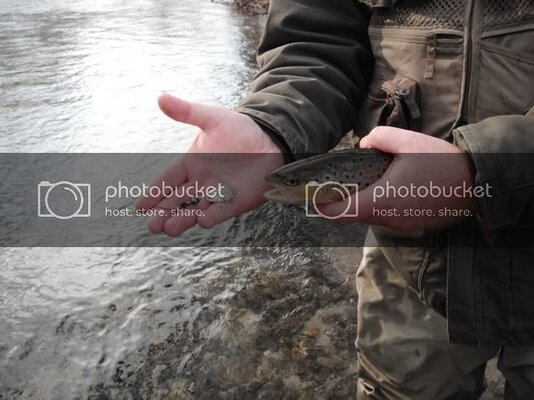 Breathing a sigh of relief, I felt very confident that we were in for another rod-bending adventure.
We were a long ways up the stream when I realized my folly.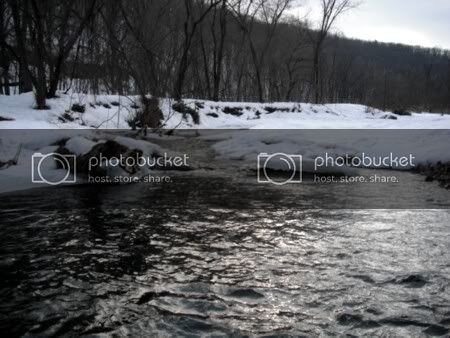 An hour had past and my buddy and I had slid into conversations of family, pets, and solving the world problems, while mechanically making one unproductive cast after another. All the while we were slowly becoming aware of the fact that the banks seemed to have more snow and huge ice ledges extended further out into the stream.
This far up the valley had narrowed and the bluffs on either side had shadowed the stream so very little ice had melted. The conditions here seemed almost a week or so behind the area where I had been fishing yesterday. It wasn't that the trout weren't biting; there just wasn't any fish there. Great looking pools and runs were completely devoid of life. The only thing in them was just a few grains of sand swirling around in the bottom.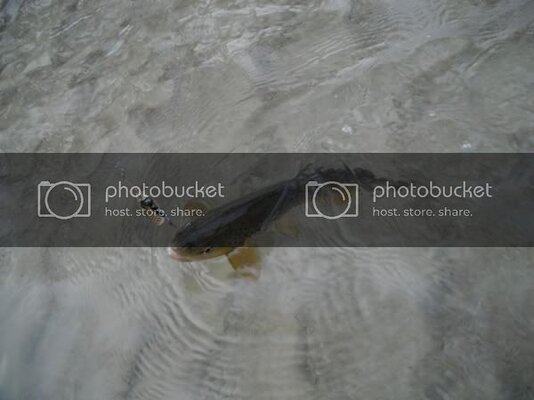 About 3 hours into our artic adventure I caught my first trout, another fat brown. What that fish was doing in that area, I am not sure, but by the look of it, he was the only living thing around. I fully believe he struck out of shear desperation and loneliness.
We worked for another hour without being able to even scare up a minnow, so when we got close enough, we climbed out of the water, waded the deep snow to the road, than back to the car and home.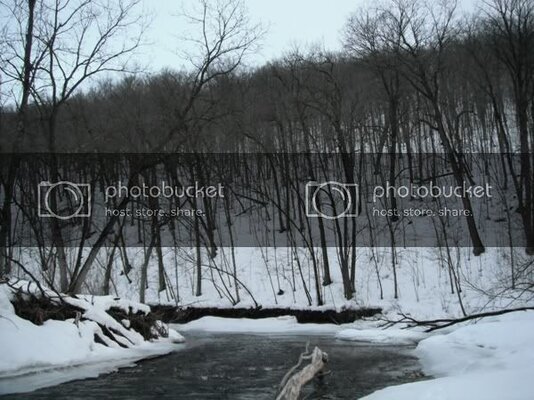 It's surprising how much difference a few hours or a simple change of terrain can affect fishing. It may have been the large shelves of ice keeping the fish away from the bank and structure, the lack of sunshine may have pushed the fish downstream toward more comfortable conditions, or maybe the changing weather had stopped the trout from biting.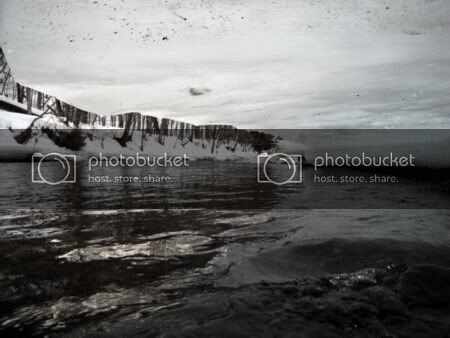 The theories and assumptions can go on and on, but I have found that whatever the conclusion, it should be taken with a grain of salt and at best used as a rule of thumb, for so many variables play a part in the outcome of this sport that nothing is ever sure.
We caught trout, we had fun, the day was good.
Spindoctor.