They're Here!....
I've been hearing rumors of fish rolling down in the canyon, but hadn't seen any confirmed catches. That is until today...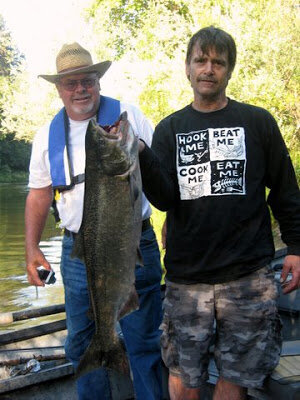 This was sitting in my email this afternoon, and was caught by guide Rob Yuen down below Grants Pass. This high water we've got definitely made the fish shoot upriver.
It throws a wrench in my plans for tomorrow, and now I've got to decide whether to hit the middle river for some early fall kings or the upper for summer steelhead. Oh the dilemma....