Well I couldn't find the guy who bought my boat last year so I had to find a different boat.
Now it's going to be the
Lazy-Drifter!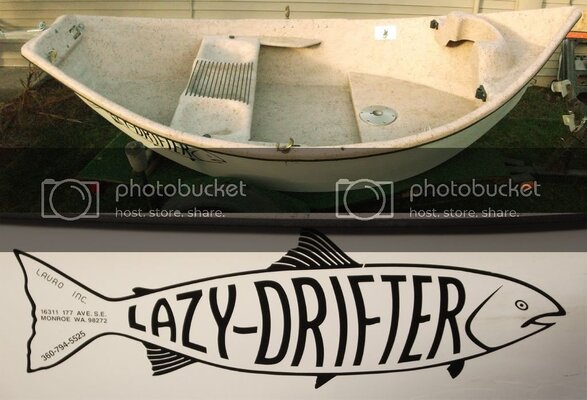 It's a little 12 ft Lavro all fiberglass boat with room for two. There is a pedestal seat for the front and it came with a set of wooden oars and a pyramid anchor. The trailer needs a few modifications to make it fit the boat better but I can put it in the water any time now. So I've lost the
Blues
and gained another
"Hole in the water into which I will pour money".
Now I need to change my tag line (signature)
GD