I realize something terrible about myself. I have let myself become a lazy fisherman. Laziness is the number one killer of fishing success. It is the silent killer. It starts small, not re-tying when I should, spending too much time on a spot rather than move, not paying attention to exactly how I am lined up with respect to the structure I am fishing, etc
In thinking back on my last trip I realize that laziness and carelessness (and often accompanying affliction) have settled deep into my bones. I did not have a horrible day of fishing on the 2nd - I did catch 47 smallmouth - but the "big" fish of the day was only 1lb 11oz. Probably a dozen of so were in the pound and a quarter to pound a half range, but no big fish, and the rest were dinks.
I thought back on the day and I am a bit embarrassed with the effort I put in. I would pull into a spot but not fish it carefully. If you want to catch big fish you need to be willing to put in that concentration to details and mental effort to carefully dissect each structure you fish. I did not.
I realize now how careless I was with the positioning of my kayak, covering all the depths, straining the water with my lures. The only reason I caught any fish at all is because the Willamette is chock full of hungry smallmouth. There was very little skill involved on my behalf.
Easy fishing is definitely a major contributor to the issue. You don't realize how poor of an effort you are putting forth because, hey, you are catching fish. With the conditions in the morning of the 2nd I should have easily caught multiple 2-3lb smallmouth. I am sure of that. I realize how random my casting was, how haphazardly I covered the big flat that is usually holding plenty of big fish.
Later in the day I found some deep rock with current on it but decided after a couple of casts that it was too hard to fish that spot. It would have taken effort. Instead I went to a different, easy to fish spot and caught more dinks. I have to believe that if I had spent the time to carefully (and tediously) fished that deeper rock that I would have caught some quality fish.
Hopefully the first step in healing is admitting that I have the problem.
Here are a couple of pics from the day and some video:
"Big" fish for the day: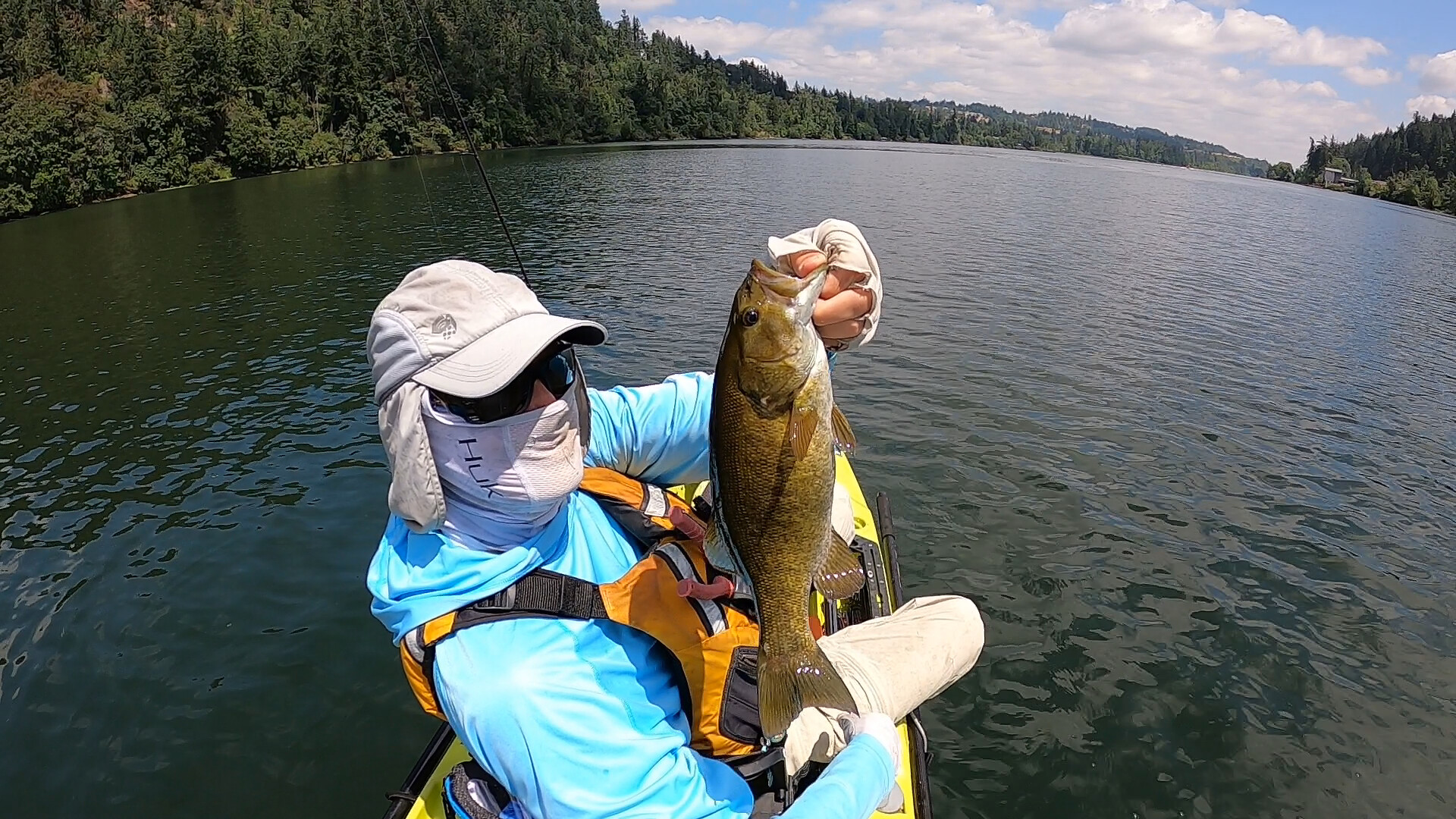 Action shot