went in search for some steel yesterday.....My buddy got into a nice cookie cutter steely on roe.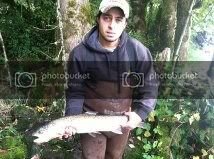 My other buddy hooked a 16 or so pound dark nook while drifting eggs. the fish tore off down river. around the next bend two guys and a kid were fishing. while working the fish over, he hears them say "we have been here sense 6am and havent gotta bite"........my buddy emiedietly hands the rod over to the 6 year old son.
he will never forget this..............
[video]http://youtu.be/UJygqtAyKuc[/video]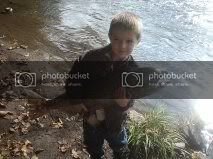 P.S. after landing it, the guy decided to let his son take it home... can if he wants its legal.....i wouldnt have...little dark for me..lol