The largest kayak fishing tournament in the Northwest was held last Saturday out of Depoe Bay. This year we had 70+ yak anglers from Oregon, Washington and California. I thought I'd share some pictures and the results. It's a single heaviest fish tournament with prizes for the 1-10 spots. The grand prize being a new Hobie kayak valued at about $1,900.
We got out and pre-fished Depoe on Friday. Shooting through the hole.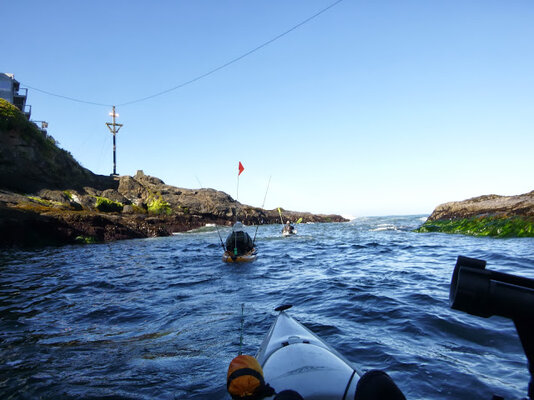 Looking back at the bridge over hwy 101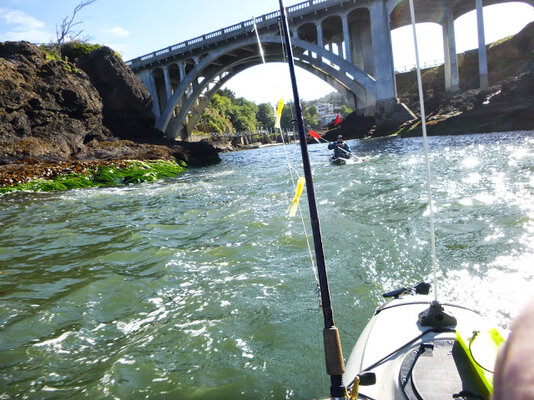 Once on the water the fishing was terrible, especially by salt standards. The conditions weren't great either and kept getting worse from this point on.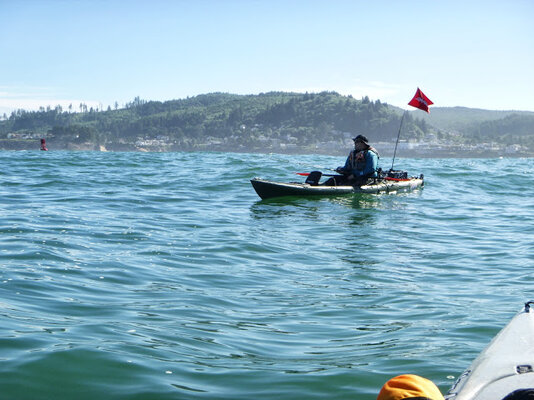 Swell getting bigger but still fishable.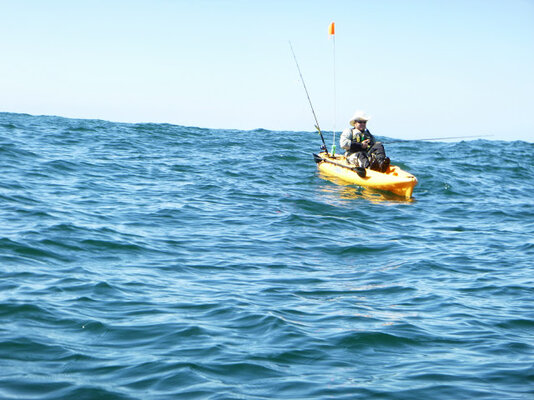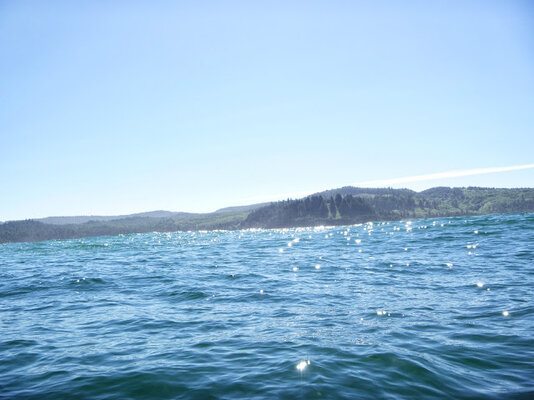 We covered a little over 6 miles on Friday but couldn't find a decent bite in the usual spots.
Saturday we geared up and got ready to shoot the hole a little after 5:00 AM.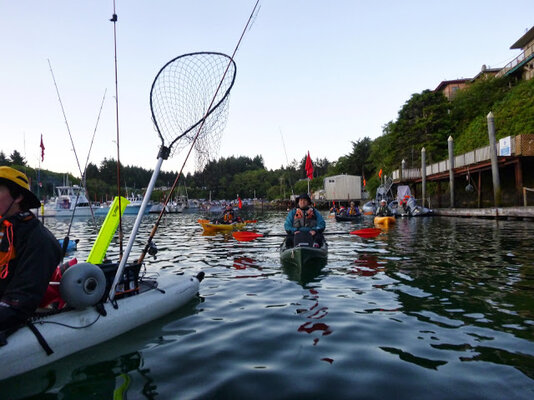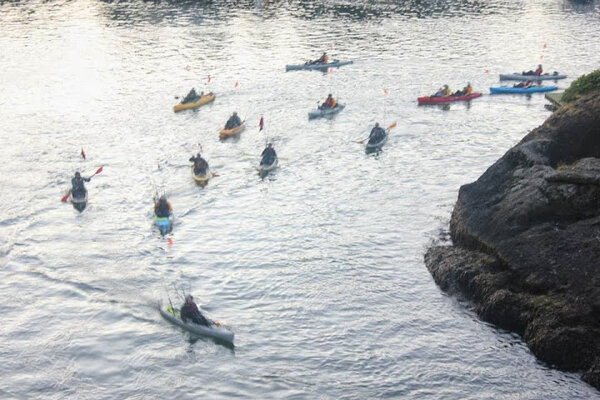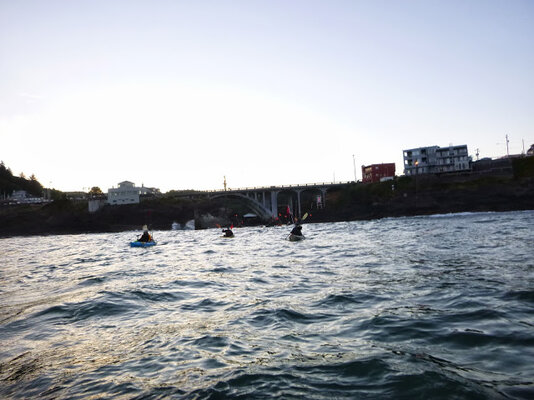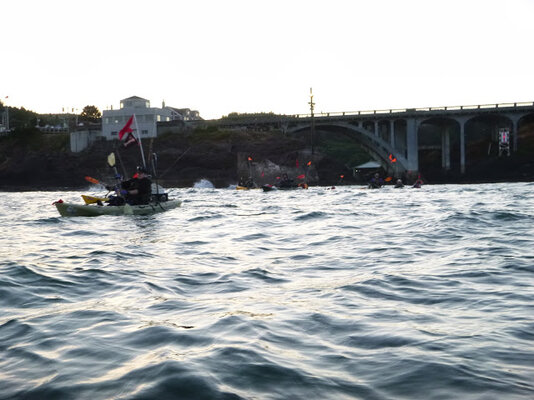 Sun up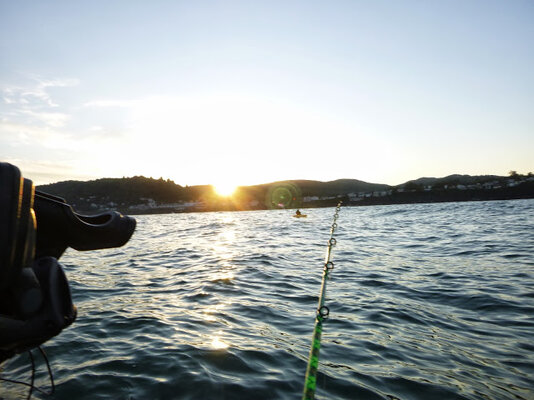 The fishing wasn't very good on Saturday either but there was a ton of whales around. The water quality was also pretty bad but had improved from Friday.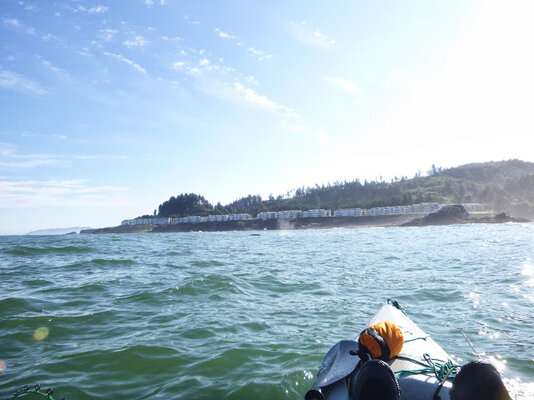 After getting some reports of better fishing north we decided to head that direction and worked our way about 2 miles north and one mile off government point.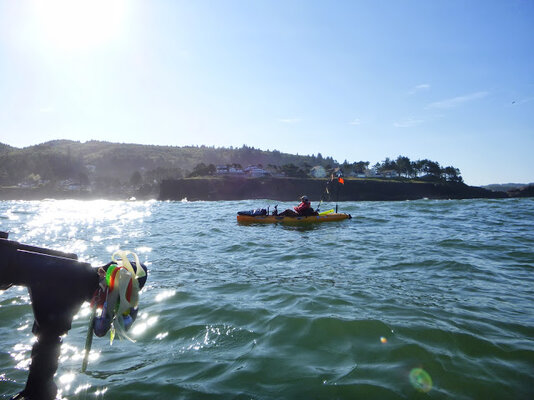 The mist behind the kayak is from another whale that was only about 25 yards off his boat.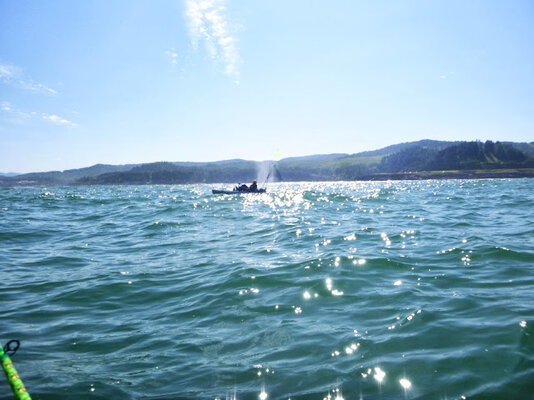 After being on the water for 6 hours I had been able to scratch out one black rockfish and a 22 inch cabezon. The Cabbie was probably 5-6 lbs and wasn't going to get me into any prizes but at least it was something. Despite the wind really starting to kick up and the swells moving to 5 foot at 5 seconds with 3-4 foot wind waves we kept fishing. Most of the 70 kayaks had gotten off the water at this point and there was 5-6 of us that kept fishing. I had been working a reef with a ledge that drops from 60 foot down to 80. I had just drifted over the ledge into about 80 feet of water and turned around to head back up onto the 60 foot reef. As I made my turn I kept my jig head down and started to troll it back over the reef. Not more than 30 seconds after my turn, the rod bends down and it's fish on! The fish didn't feel impressive at first but after a couple of pulls from me the fish rips off some pretty good runs and makes it way back toward the bottom. I worked it back up toward the surface and before too long was rewarded with a nice looking Lingcod with a 24 inch Octopus tentacle in it's stomach.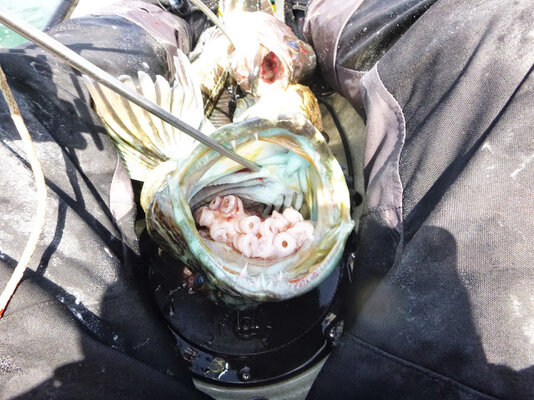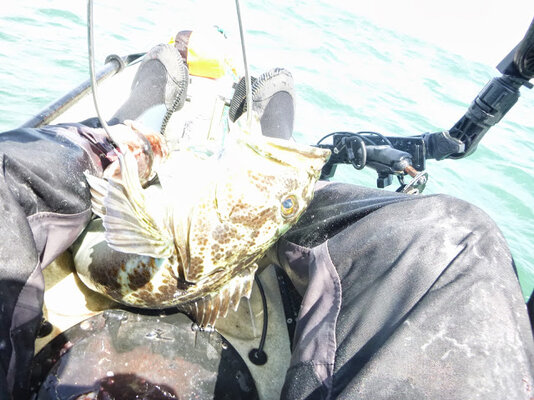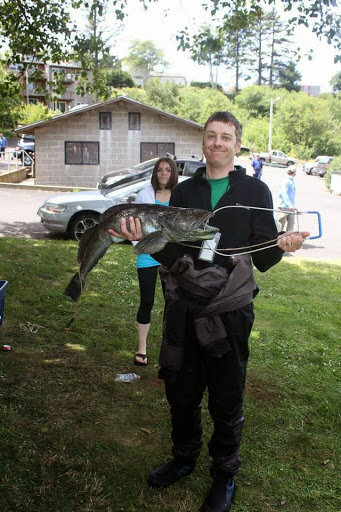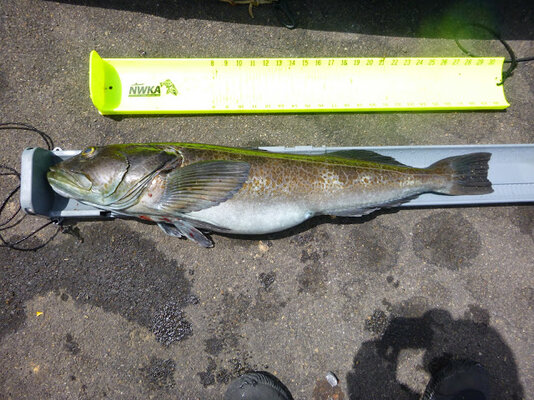 The fish went 10 lbs 11 ounces and was good enough for 6th overall and was the biggest Ling Cod of the day. Cabbies rounded out the top 5. I overed 12+ miles on the day, often against wind and current. I had to work hard for it up it was a great, rewarding day on the water.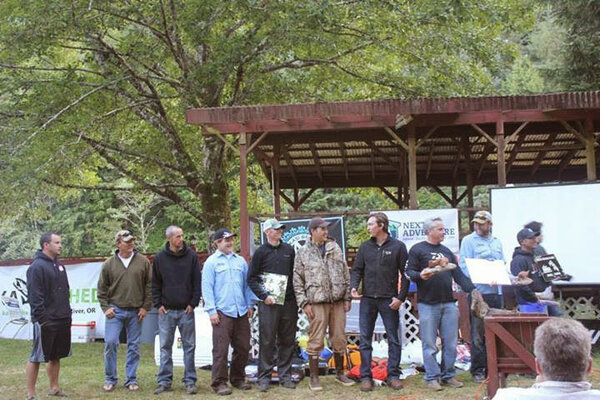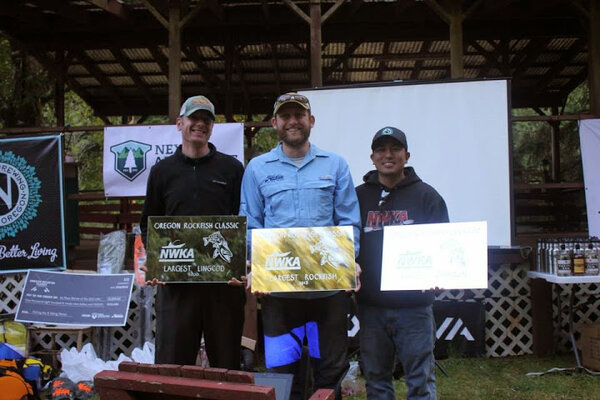 Official results:
Name of Angler Forum Name Largest Species Pounds Ounces
1 John Hayashibana Bluewrx02 Cabezon 15 15
2 Nathaniel Olken ndogg Cabezon 14 13
3 Mark Veary Spot Cabezon 13 9
4 Eric Sloan Sinker Cabezon 12 2
5 Wesley Shaun Chum chum Cabezon 11 3
6 Noah Kriel Noah Lingcod 10 11
7 Jeff Anderson Rawkfish Cabezon 10 8
8 Evan Merz Merz Cabezon 10 0
9 Steve Heine Lingcod 9 15
10 Anthony Selfa Flyin Portagee Lingcod 8 9