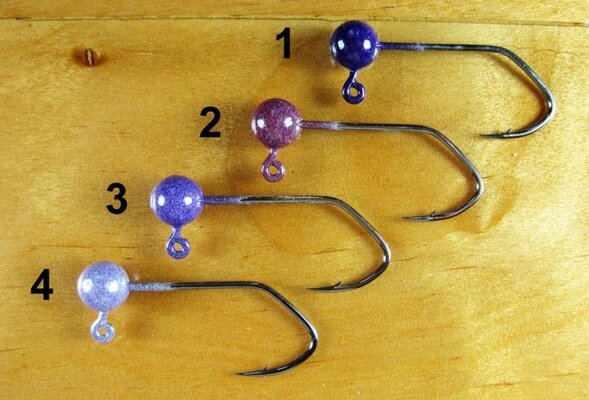 In the picture I have the original color (#1) and 3 test colors, this poll will determine whether I change to a new color of Purple or keep it the same.
The Candy Purple, on a sunny day I think would work well due to its transparency but on a cloudy day it turns black under water. What I don't like about the Candy Purple is that it's too difficult to keep the color consistent with each jig head. You have to have the temp just right and also swish it through the paint just right to get the proper transparency.
The above Candy Purple (#1) came out too dark. My problem is, when I have an order with multiple jigs in the same color all the heads are either lighter or darker; this bugs me. By adding White Pearl and other colors I can make all the heads consistent in color.
Thanks
Jig'n
Last edited: