Joined

Aug 4, 2008
Messages

1,939
Location
I fished Henry Hagg Lake on Saturday, March 16th and it was a beautiful morning.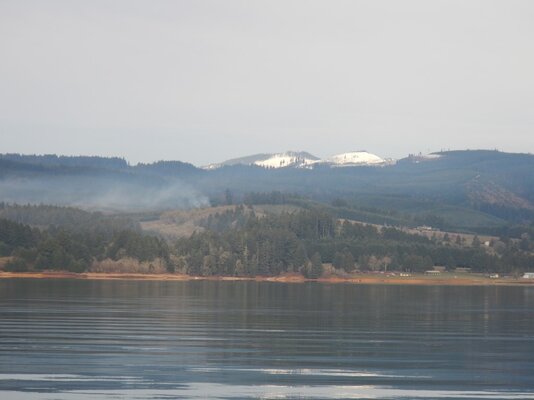 The bite was just outright insane. The fish were incredibly active and were rising and feeding on the midges coming off all day long. I ended up with 47 landed, mostly 10" fish with a 1/2 dozen or so in the 14" range.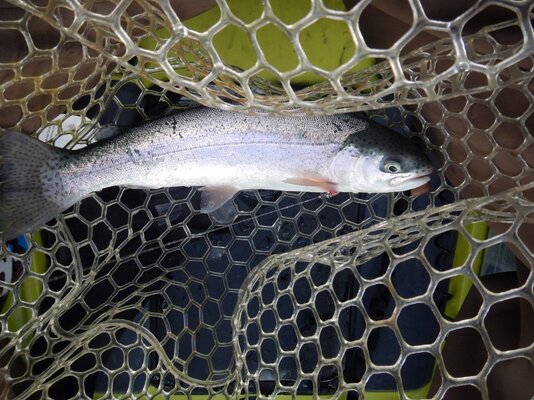 and one 18" pig that was so fat it looked deformed: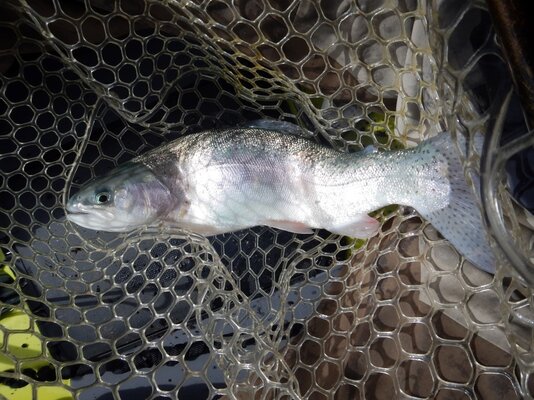 I launched at ramp A and spent the day (8:30am-4pm) between there and the dam. In the morning the fish were bunched up more tightly and in huge schools. I would troll along and both rods would go off. I hooked up doubles more often than singles. I only landed 2 doubles though because it was difficult to keep pedaling while unhooking the first fish in order to get to the second rod. I did not mind.
I was trolling my usually 1/24 oz roostertails in pink/silver and green/gold with 1/2 nightcrawler 50' back with a 1/8oz dropper. Both colors were bit hard all day long. At some point in the afternoon I decided to pull in one spinner and put on a tiny crankbait (Strike King Bitsy Minnow) in Sexy Shad which looks like a bluegill fry. The first fish I caught on this was a 14" beauty. Next was the 18" pig. I only caught 6 fish on this but 4 of the 6 were good sized.
The little crankbait got banged about as often as the spinner by the smaller fish but the hookup rate with those was very low - which is what I wanted. When the better fish hit it they hit really hard and buried the rod. Really awesome.
The bite was great all day but the end of the day was the best - fried chicken from the Lake Stop store
It was interesting that by the afternoon the fish had spread out as compared to the morning. You could see them dimpling about as far as my eyes could see out to the middle of the lake. In the afternoon I had fewer doubles but it seemed like I could get bit where ever I went.
The water color was nice and the morning temp on my unit read 41 and by the afternoon read 47.
That was my first day trolling with my new Outback (usually used my NuCanoe with an electric in the past) and I really like felt like it was a great platform. I will say that my legs were a bit tired after 7 1/2 hours of pedaling but its a small price to pay for a day like that.