Anyfishisfine was actually the bigger winner, but since he hasn't posted the pics, I will.
Anyfish limited out by 9, and I got 1 on Saturday, and flew solo and picked up another one on Sunday.
Anyfish with his biggest and the rest of our Saturday haul.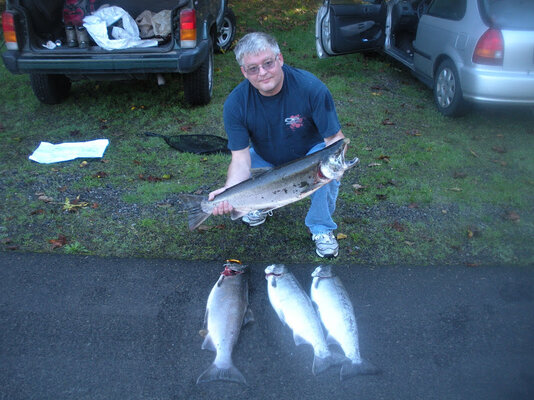 Me with my single from Saturday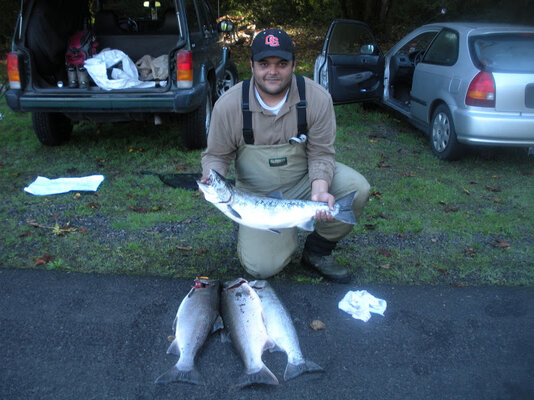 I actually caught mine first, so it had been hanging around awhile. Hence the missing scales.
My single from Sunday
And finally...I'll probably get roasted for this, but, as much as I love fishing, I hate fish. Handling them is gross but necessary and eating them is out of the question (calm down, they definitely don't go to waste). So I'm sure you can guess where that leaves fish cleaning on my list of things I love doing. Since the fish I caught today is going to mgdguy and he won't be taking delivery until this evening, I had to bite the bullet and clean a fish for the first time in my 31 years.
This momentous occasion required appropriate attire: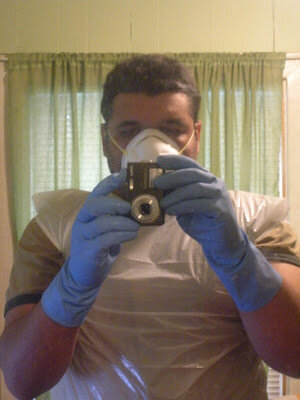 I survived, but mgdguy will be getting the bill from my therapist.