Hit the Columbia below bonneville with Tom today, It was DEAD at the normal spot. We spent a couple hours there without a sniff. So we wandered up to the tanner creek fishing area with the plan of plunking that seam to see if anyone wanted to play.
When we arrived we immediately saw that there were fish actively shooting up the creek. We shifted gears and started casting plugs through the creek.
It took about an hour until the first fish was hooked, they were being shy towards the plugs for the most part..
Good news was the first fish was a 20+LB fall chinook! It wooped toms butt for about 15 minutes. Every time he started gaining line it would tear upstream and peel more line than he had gained. He opted to let it go since she had a couple sore spots on her, good decision on his part as the fish gods smiled on him for it. He was shaking with excitement and adrenaline after he had revived and released it.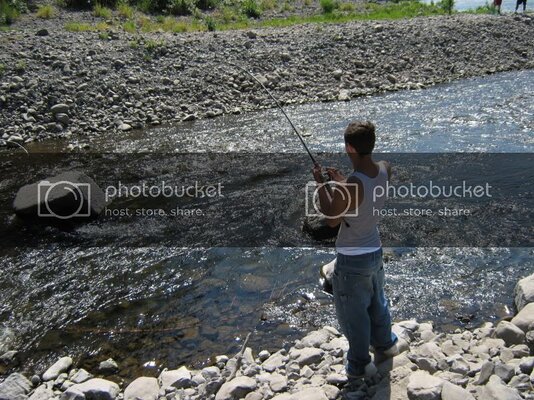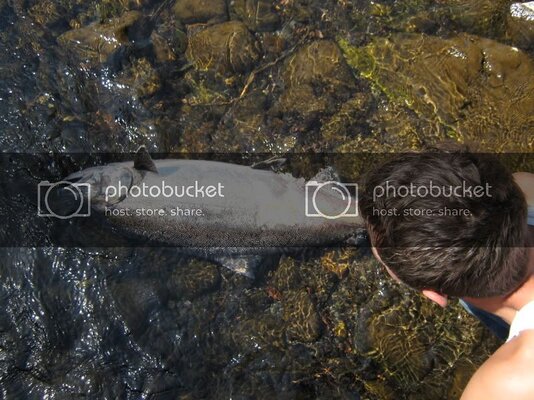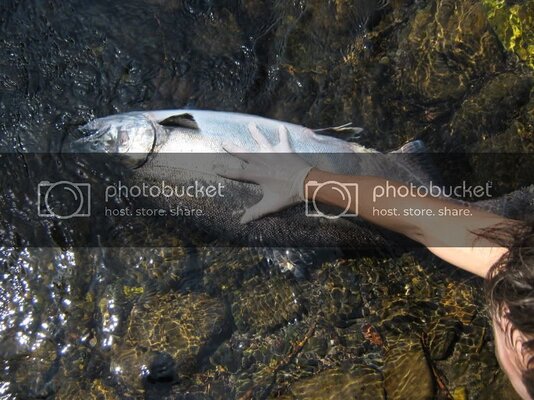 We put on some drift gear and then commenced puttin a hurt on the steelhead. Hooked 10 steelhead and landed 7 between the two of us. Most were wild, but he did get a nice 4lb-ish hatchery steelhead for the BBQ!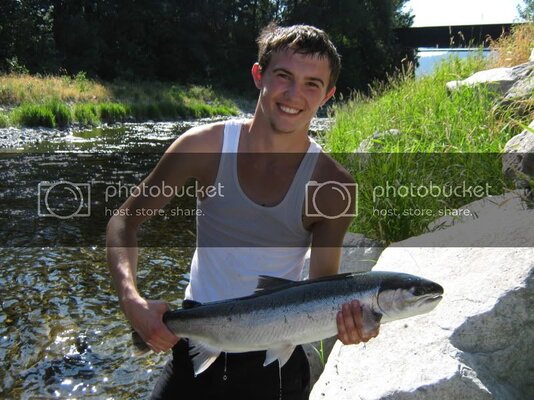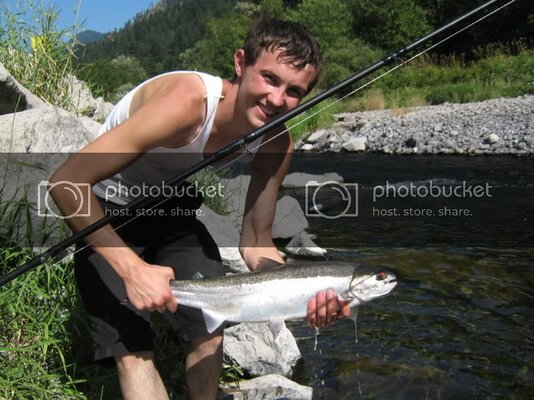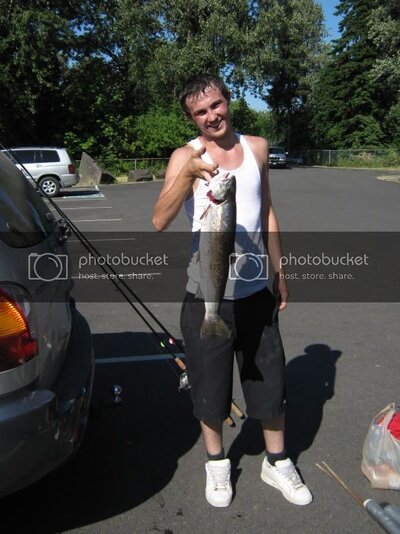 Glad I could help you shed the curse man, We'll have to get out there and do it again soon.