Today I picked up the basics to make a few spinners for the first time. Went to BC angling post, talked to the owner for a while. Nice guy.
I picked up some of the vinyl sticker sheets to color the blade with, what is the best way to apply this (get from the sheet onto the blade)? Is this a better approach than just rattle canning it? Any other good (cheap) ways to color them?
I can tell I'm going to go buy some round nose pliers, normal needle nose work but not that well...
Here's a quick and dirty photo of my very first attempt. You can see where the sticker is pretty rough around the edges. I also think the wire shaft might be a tad long. This spinner is only a size one.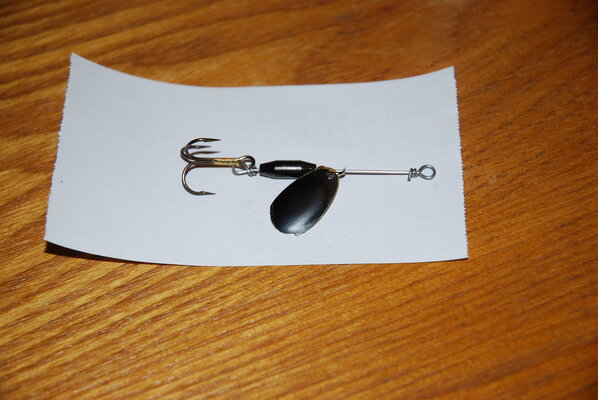 Last edited: