I decided to take the pooch and head eastward for a little trout action. It was definitely a nice day to be in the woods. Started fishing around 12:30 throwing a copper Thomas. I had a few hits from those pesky little landlocked chinook and had one little bass follow my lure and that was it at that spot. I decided to head over to the creek inlet to see what I could come up with. Changed to a black and yellow Panther Martin and on my third cast had about a 25 inch trucked in chinook follow my spinner. At first I thought it was a big bull trout so in an effort to catch it this little cutty came out of nowhere and nailed my spinner.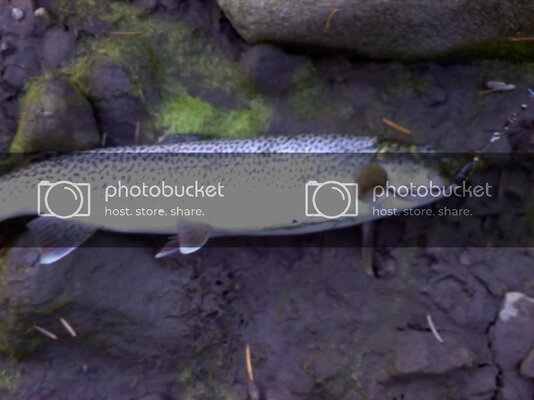 The pic doesn't give it justice. After releasing my fish and realizing the big fish was a salmon I decided to go for a little hike to see if I could find some deep holes in the creek. Didn't find any holes to fish but did find a couple of white chanterelles and I think a hallucinogenic (when cooked properly) mushroom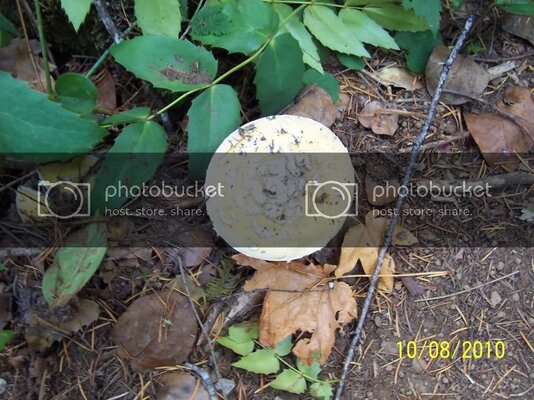 and a spotted owl out enjoying the sunshine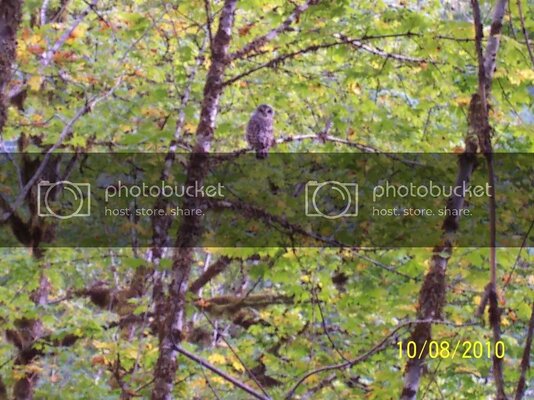 . I decided to head to the back of the reservoir to see what I could find. Fish were surfacing everywhere right where the river slowed into the lake. I saw five more soar heads swimming around and several schools of trout but nothing was biting. Here's a few more pics for your enjoyment.