I hate picking bones out of smoked trout/kokanne/cohojack fillets and have been working on my process. My approach to getting essentially bone-free fillets is to use a 2 stage smoking process, with a bone removal step in the middle:
Step 1: catch a bunch of fish you want to smoke (in this example, a mess of searun cutthroats between 12" and 19").
Step 2: clean, remove head and tail, and in this example, freeze as you catch them.
Step 3: thaw and *key item*: use sharp scissors to cut the skin along the entire top and the bottom in front of the tail. Then brine as usual. (mine got 5 hours in basic brine: 1/2c salt + 1/4c brown sugar per quart of water plus some seasonings).
Step 4: dry and place on smoker racks, I like to use toothpicks to hole the cavity open.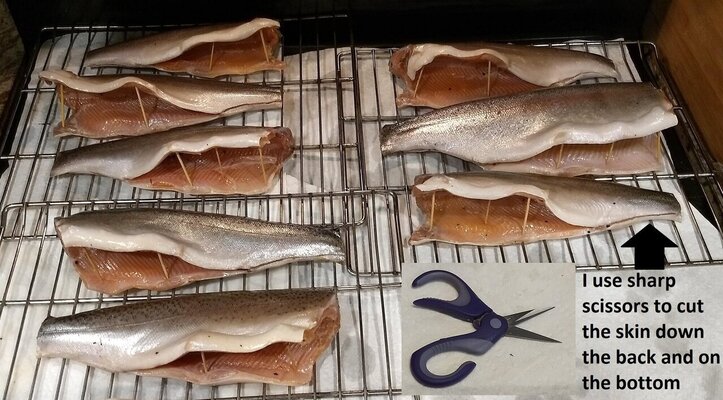 Step 5: 1st smoking- 3 hours at 140F, two loads of apple/alder chips.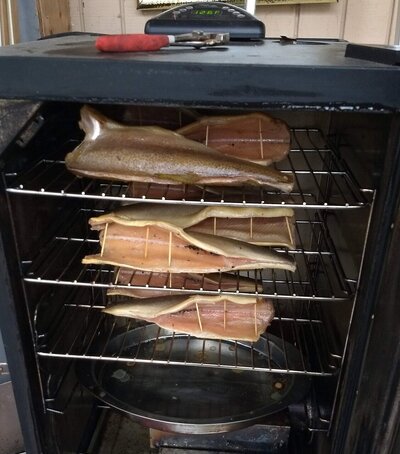 Step 6: remove each fish and peel away the backbone along with all the bones, including those annoying pin bones Cutting the skin previously is a key item to this step: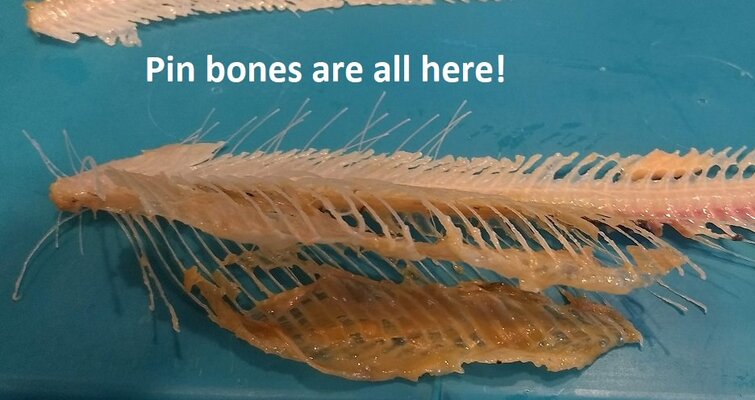 Step 7: 2nd smoking: 150F and 2 more loads of apple/alder over the next 2 hours. I then paint each fillet with Thai Sweet Chili sauce and give them 1 more hour at 150F before starting to pull the fillets (smallest first...). enjoy or vacuum seal and freeze.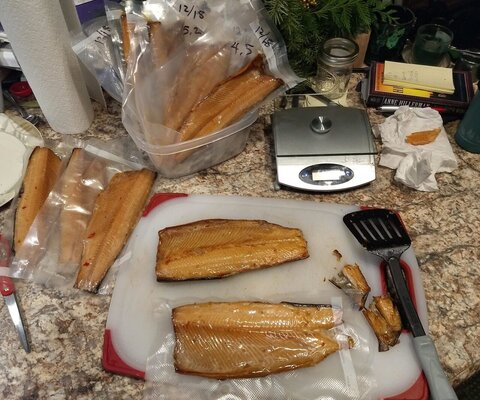 cheers, roger