What a love hate relationship, I know there's fish in Bond Butte Pond, but I pick the craziest days to fish it. I got out there about 3pm, sunny, nearly 80 degrees no wind.
By the time I left it was overcast, high 50s, and the wind was blowing about 15 from the west. Could no longer feel my feet and had to go in before sunset.
Either way, more feeding bluegill than I've ever seen, at least in Oregon. I couldn't resist not going after some. Couldn't get a bait down fast enough to reach any of the larger ones. You could see them visibly feeding all over the lake.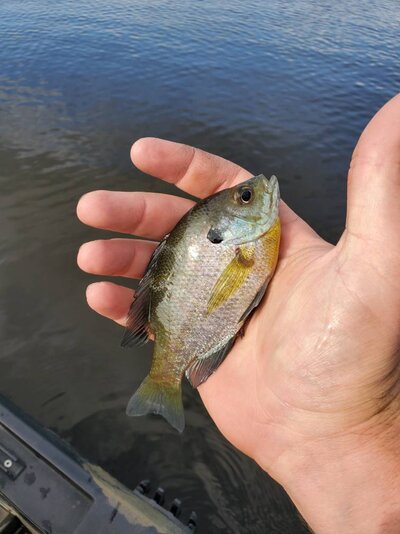 Must have caught 30 or so in the 4" range before I got bored with them.
Check out the fry in the last photo, something has definitely already spawned? Gills usually go after bass though? In Florida anyways.