Well it lived to it's name again this morning think there was about six or seven members down there. Got to meet a couple new guys and was good to meet you guys.
Had a pretty good day out there today. Got tired of hooking in to this mess of line that was about half way out in the river, so I headed out there and came back with this. In the water ats its prime this was twenty feet of stretched out snag heaven.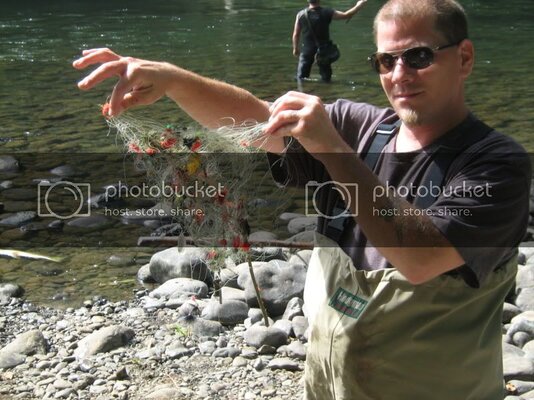 Well going in for that must have paid OFF because the the fish gods smiled at me about a half hour after doing so and gave me this 27" shiner. Some how or another it still had three sea lice on its tail, so I know this guy had to of swam up stream fast to get that high and still have them on there.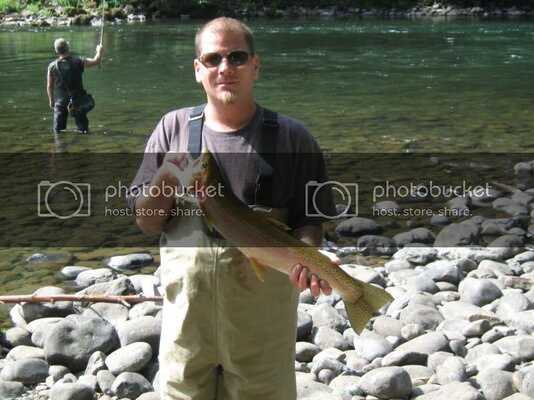 Saw three other fish banked, one of witch was a pretty nat. We had a few fish ons and fish gones for the day to but thats just part of the game we play out there.
Good luck all.
CJ