Dave and I went out on a drift for his birthday and what a day it was!
Slow fishing, no bugs, and sub par weather didn't stop us. Dave caught a great fiesty cuttie, then the gloves came OFF......
I was sick of the snickering about my 3wt, time to show Dave and OneMuleTeam(Karl) what that tiny 3wt could do!
Fish ON..."it's a big one"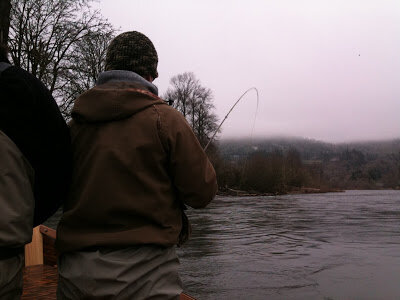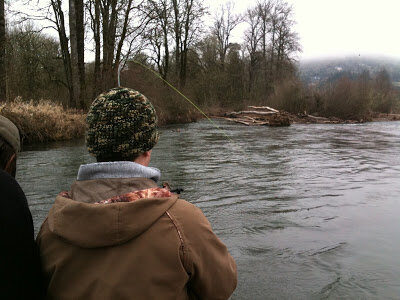 "I don't know if you can get this in"
This pig kept running and running. We were in swift water, this was no back eddie fight.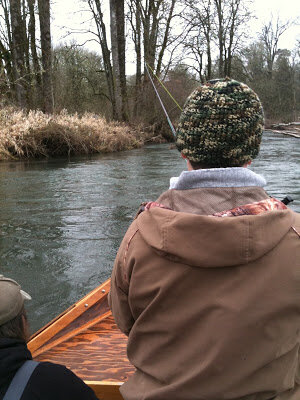 No horsing this one in, it was all about consistant side pressure.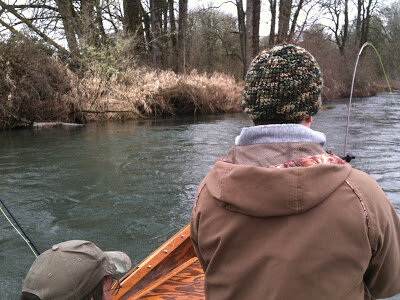 GOT IT!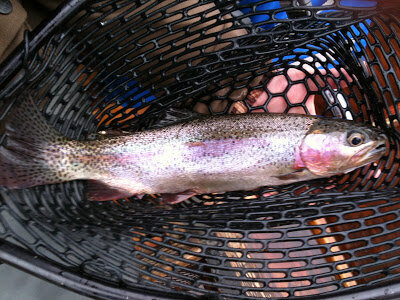 After making sure she was ok and breathing after the battle, glory time!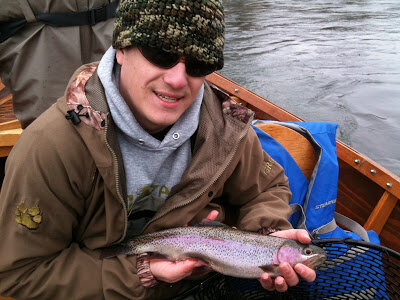 17"-18" fattty McKenzie River Redside!
She rested a bit in the current then was ready to swim OFF to drop her eggs and make more memories for the future!
Thanks Dave, it was awesome to spend your birthday on the water and giving me a chance to make this lasting memory!
Hands down the hardest fighting trout ever..