We got up there on Friday around midday. Everyone was out on the water when we arrived so we grabbed a site, unpacked and got ready to get on the water.
Friday was a little overcast and cool but the bite was on and I was getting a lot of snatches on the Olive Bugger (sz 8).
10 mins on the water and I kicked off my right flipper. Sank like a STONE. I swore a little and for no reason swapped to dragging a spinner and a paddled away. Another 10 mins found me screaming like a banshee as my line was getting pulled out and the fight was on. I had heard on these 15-20" fish and for 3 mins i was hooting and hollerin (LilSalmon said she heard me halfway across the lake) as this 'fish' darted left and right as i tried to get it in.
SO...... got it to the toon. NOT a fish... but NOT a boot either.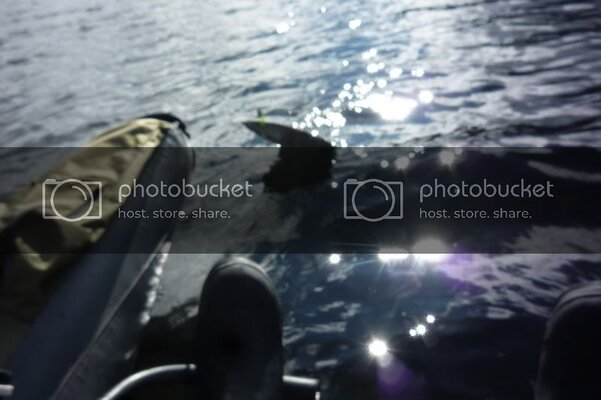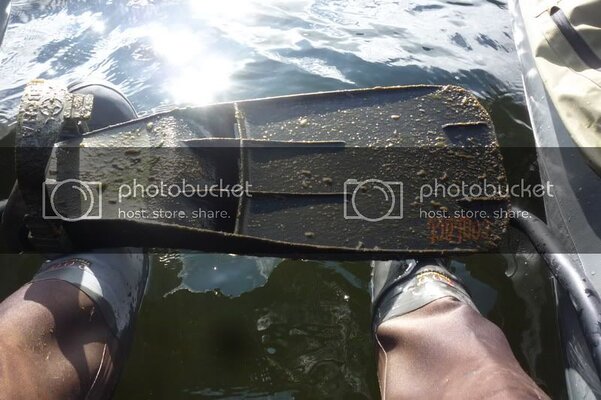 Changed back to Olive bugger on the 5wt after this, nothing landed until 5pm although LOTS of hookups and lost, I am blaming this on crimping my barb down and not being able to keep tight line.
Anyhoo, 5pm and the hatches started. Landed a few little uns which went back in.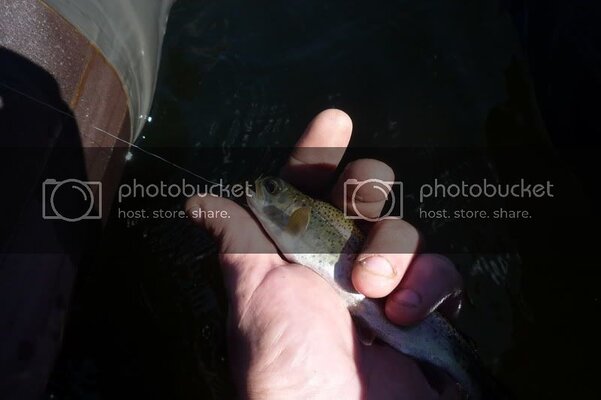 Friday night was fun, and COLD! 31 degrees!
Saturday and its BEAUTIFUL. I dragged myself onto the water at 11 and fished a mix of buggers (green or olive) for the next while. Brought a 10" in on an olive and then handed my fly rod over to my friend, who then brought in a 9" on the same.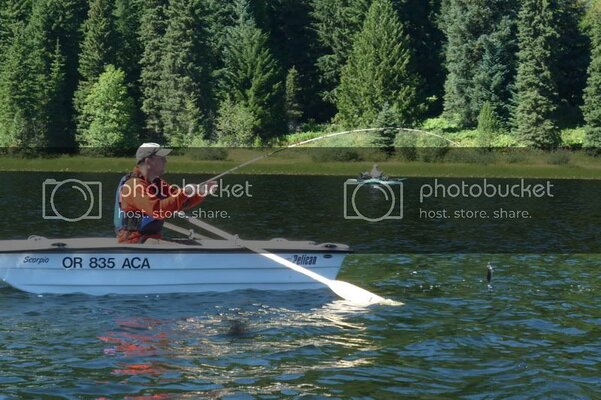 The best fisher of the day wasn't one of our crew.
This Osprey took at least 6 fish that I saw.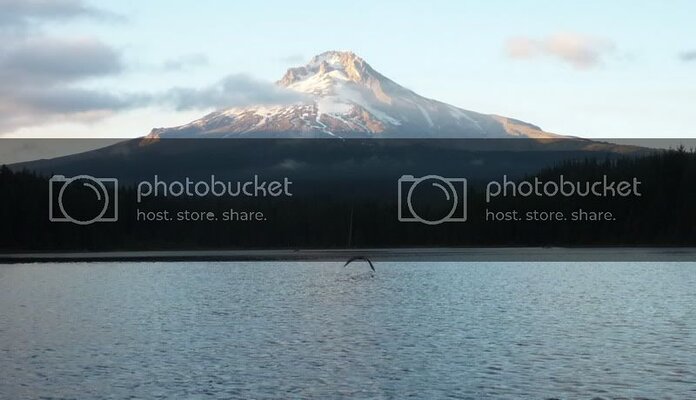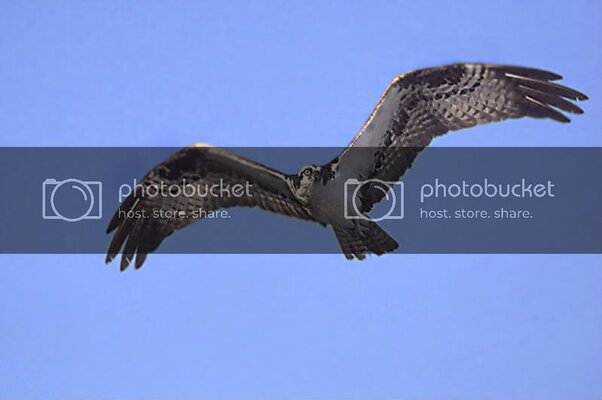 Again lots of bites but then it went DEAD for about 2 hours.
A hatch rolled across the lake in the afternoon and BigSteel hammered them all on dry flys. LilSalmon and the others had a few hookups too. Me? I'm a paddling against that wind as fast as i can in my fat toon!!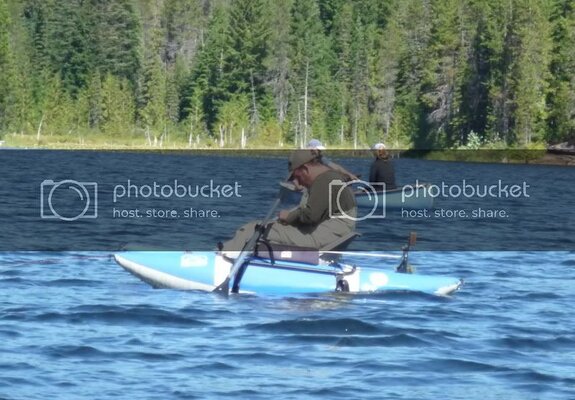 My friends son managed to pull in a 7" on a spinner, then lost it as he unhooked it and dropped it back into the water.
Saturday night was COLD and LOUD (with a respectful request to STFU from the party camping next to us.) it was also LATE as a few of us valiantly stove to finishing all the beer we had. Congrats to OTF and Eggs for helping me until 4am!!
Sunday was a little slow for me, and in then end i set up some powerbait rigs, and myself and my 2 buddies went back out. Now I believe all the OFF guys and gals had left with Bigsteel and LilSalmon being the last.
When i got out to the middle of the lake i thought nah... and returned to pulling one of OTF's Crystal Buggers (Olive) and swore that we would give it another hour.
15 mins later.. WHAM!!! and all over the place. Leap splash, leap splash...
got him in though.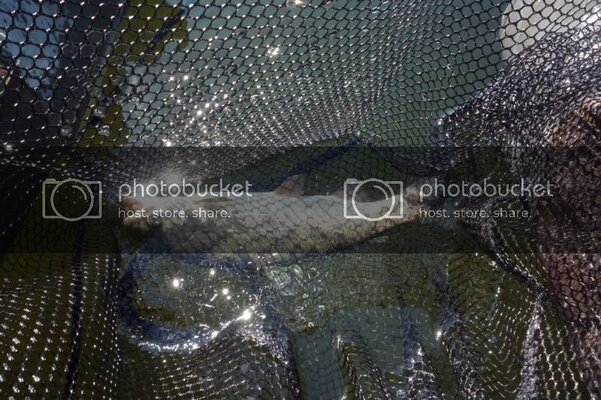 Oh.. and on a final note... there were others that said they pulled in fish that they thought were NOT the Rainbows...
Like this one?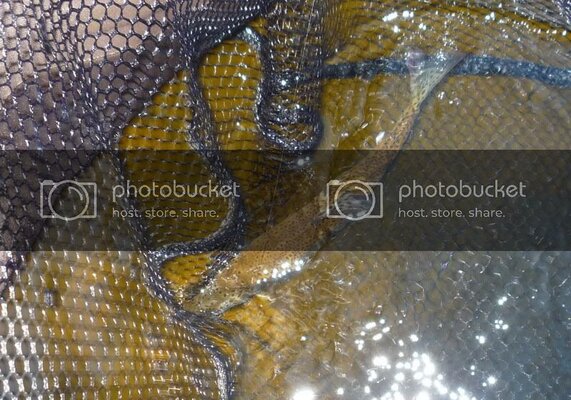 Last edited: