I went to Topsy on Saturday and ended up catching some pumkinseed, a perch, and a tui chub. I also got to test out a new rod and reel (a Zebco Crappie Fighter combo) and it worked well, especially considering the price. The pumpkinseed all bit a redworm under a weighted float, and most of them seemed to bite right after I twitched it. The perch bit half a crawler on the bottom. I also tried some jigs and spinners, but it was hard to keep the weeds off for very long.
My first pumpkinseed: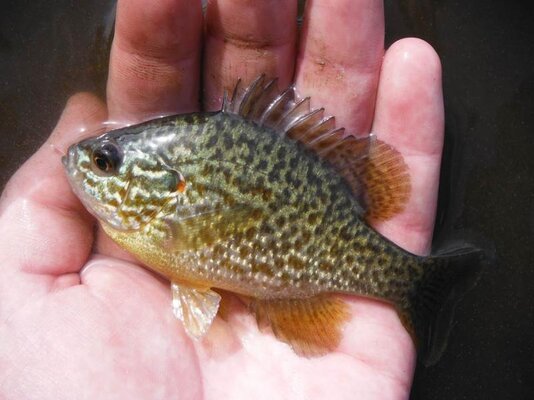 Another one: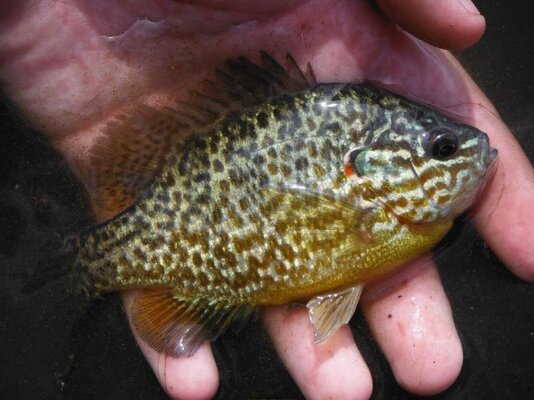 Probably the biggest pumpkinseed of the day: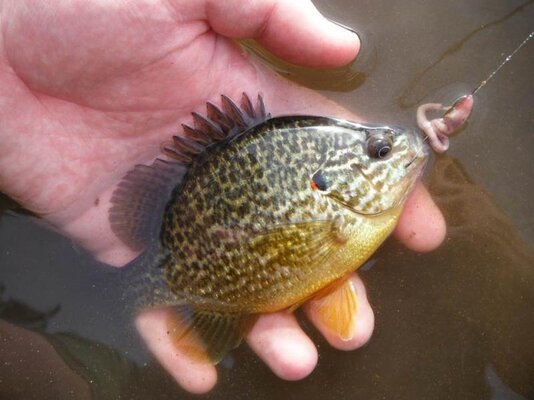 This was also my first yellow perch: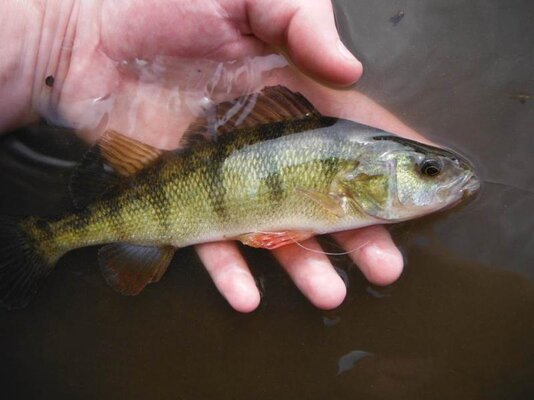 The pumpkinseeds weren't exactly the biggest fish, but they're fun to catch and pretty cool looking.
I hooked two other fish on the bottom, but got snagged almost immediately, and by the time I got unsnagged, the fish were gone:doh:. I was using two baited hooks per leader, so next time I'll only use one hook and see if that helps.
I also fished the bypass reach below the dam using some nymphs, dry flies, and spinners, but I didn't get anything there.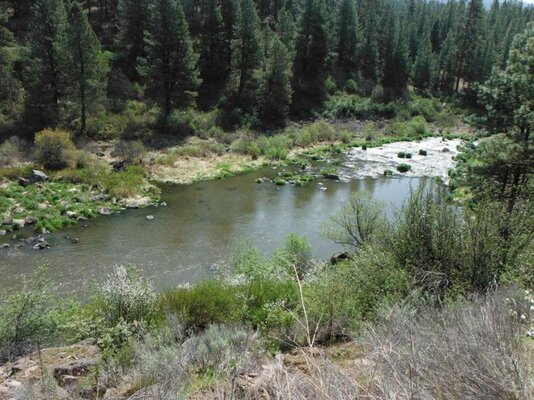 I was expecting that most of the fish here would be trout, but the only fish I saw clearly was this black crappie that stayed by my feet the whole time and refused to bite anything.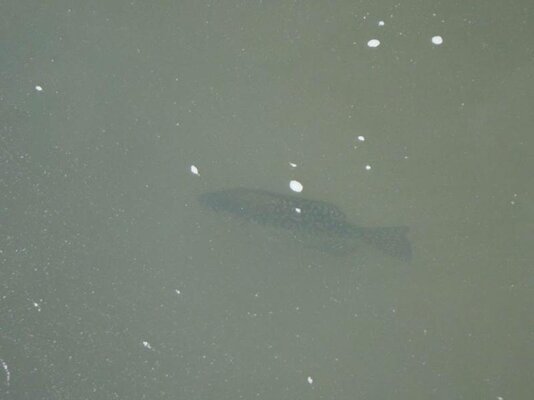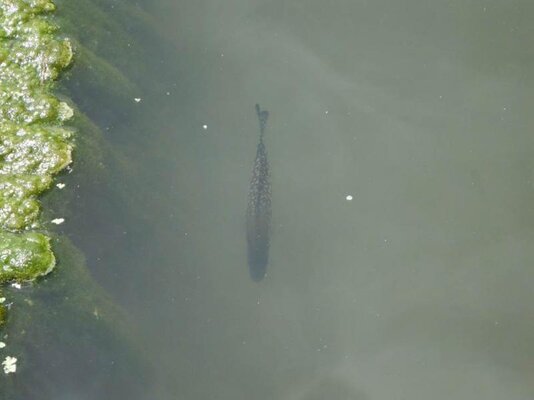 I'm sure it knew I was there, but it just swam around a little and looked for bugs in the algae while I watched it. I saw a couple damselflies, and one fish rising, but there wasn't much of a hatch going on.