Isabella, Anthony, and Andrew are officially fish killers! :clap:
I showed them how to cast a few times and from there they were whoopin on 'em! I just had to keep reminding them that you can't run next to a pond. I worked the net and gave pointers, they did a great job on their own. They only lost one spinner between all three of them all day, I was very impressed.
We all had a blast. Great summer day and the trout were biting pretty well and same with the bluegill. We saw a couple 10lb plus carp and some catfish in the same ballpark. They weren't interested in anything we had to offer though.
The girl of course whooped the boys butts, Isabella got twin 17" FAT trout! Fat enough she wanted help holding up her stinger!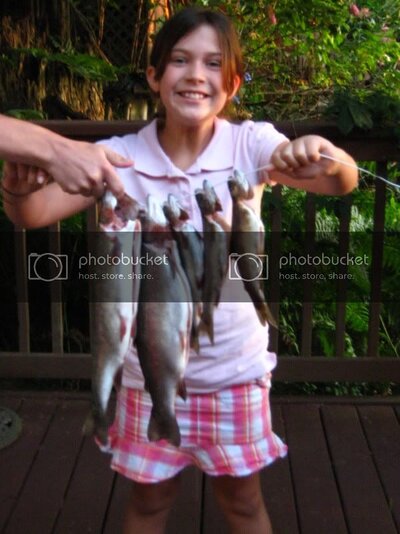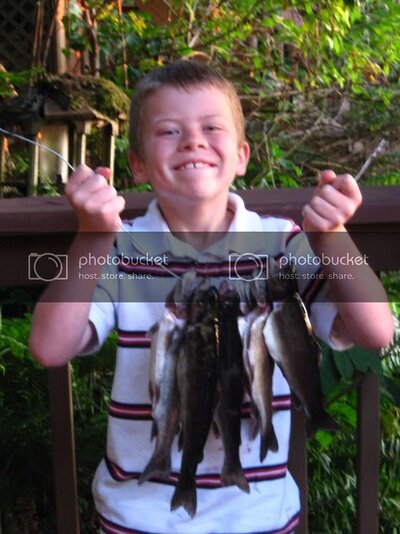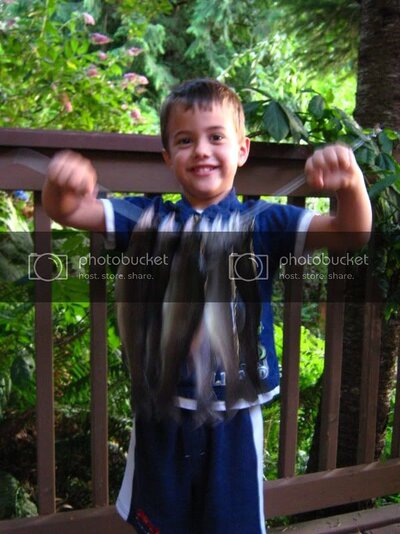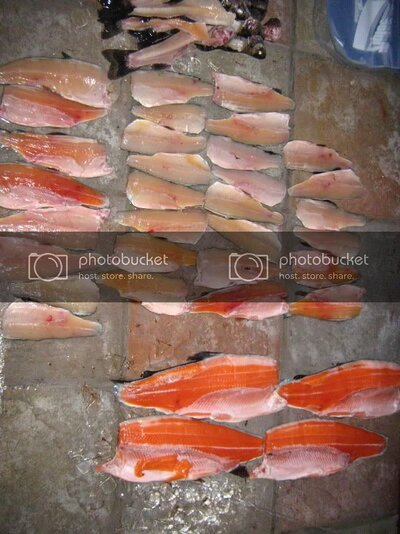 Look at these suckers :dance: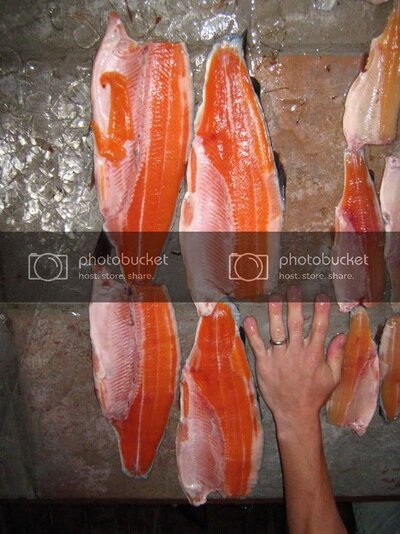 Can you tell I'm a happy uncle :lol: