Went for an afternoon plunking trip real low on the South Santiam this evening.
I took my younger brother because I didn't wan2 go alone and 2 poles are better then one.
Water was a bit off color, 1.5-2ft visibility. But lots of moss and crud floating down.
Started out drift fishing. No hits for me, but then my brother yells fish on!
Then he says it's a big trout, then no wait it's a Northern Pike Minnow.
After this we threw out the plunking rods. Eggs and Spin N glows.
I did have one good hit but I can't say for sure it was a steelhead.. maybe trout or a Northern Pike Minnow????
Then I look up the river and yell to my bro to reel in the lines cause theres a huge log comin down!! No wait!! It's a DEER!! :shock:
Anyways here's the pics...
My Brother with his catch of the day...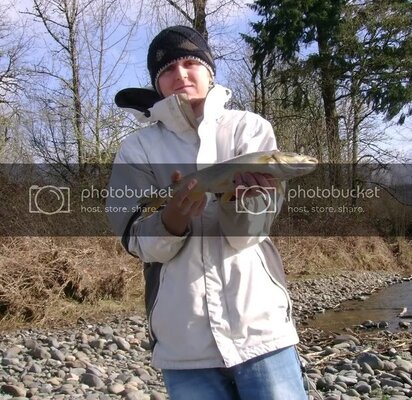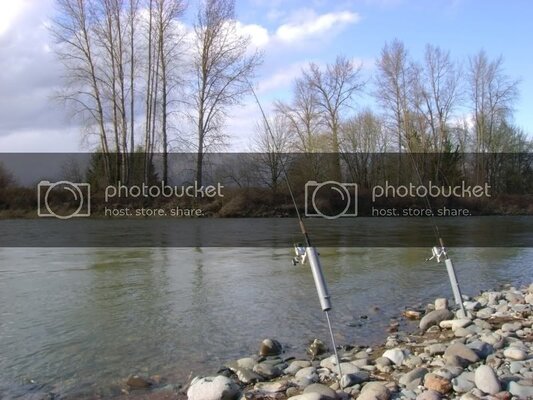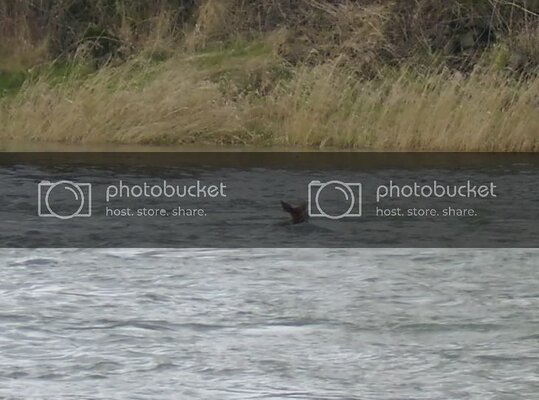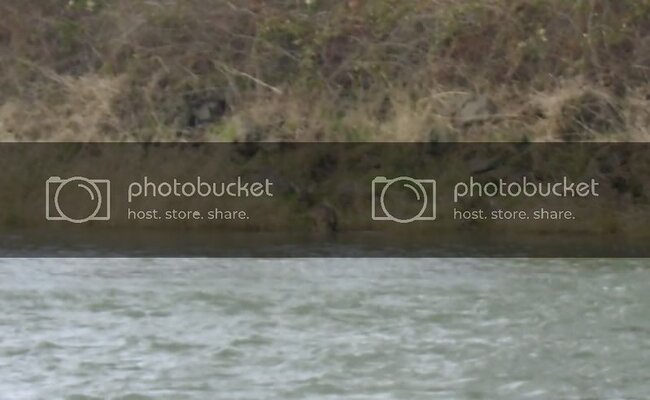 Last edited: