We're having it for dinner so I decided to post the recipe. It's far from the most fancy but it tastes great and is rather simple.
You can use any type of fish as long as you de bone it and make it into small pieces. My favorite is Coho.
What we do is Traeger (smoke/grill) the fish with alder, and when the fish is done I let it cool and then tear it up and de bone it entirely. You can do the fish in the oven or BBQ, whatever you prefer.
The spices we used to season the fish on the grill today are:
Rosemary, ginger, garlic, onion powder, sea salt, and lemon pepper. Do whatever spices that you like.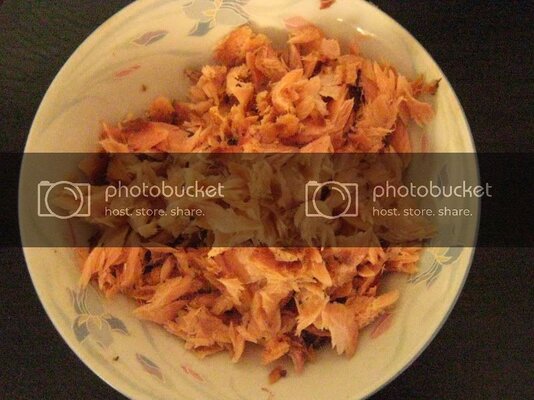 Once the fish is prepared, boil some water and make some noodles. Today we used shells but we have done all types. We like shells or wavy noodles as they "pick up" more sauce it seems.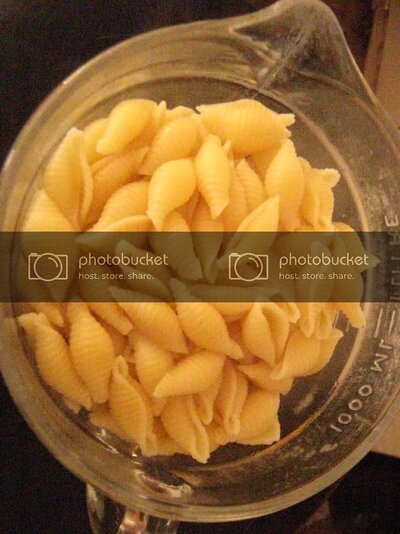 Once your noodles are almost done, make a Rue and add a cup of milk and whisk like heck until it gets thick (simple white sauce). add a little bit of the same seasoning you used on the fish.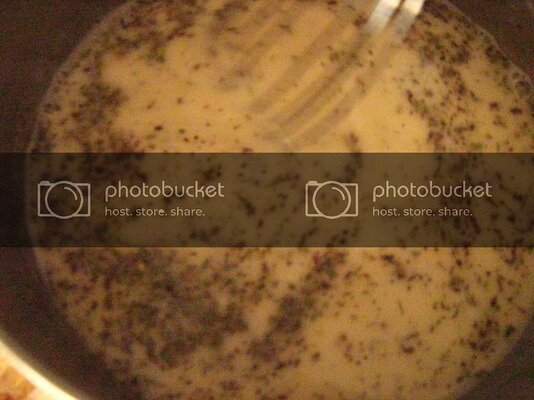 Get some veggies going on the side to mix in at the end. We did peas, carrots, and corn tonight.
mix the fish into the white sauce once it's getting thick.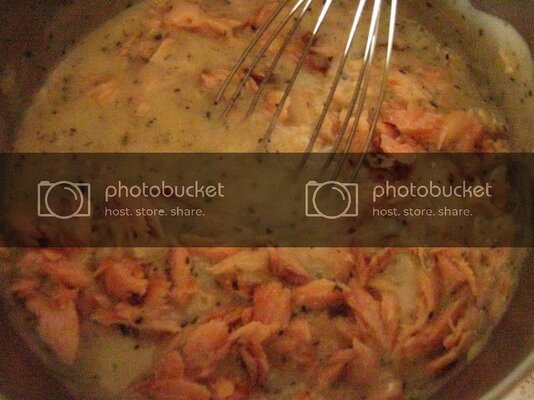 when you've sufficiently heated the fish back up mix in the strained noodles. Here's when you add the veggies.
I can't eat cheese (though I wish I still could), but I dont see any reason you couldnt add it to this.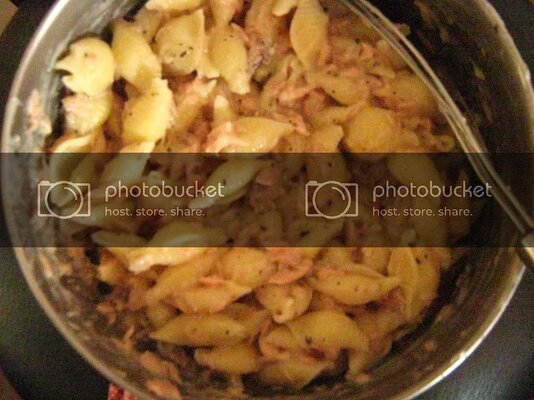 Here's dinner ready to eat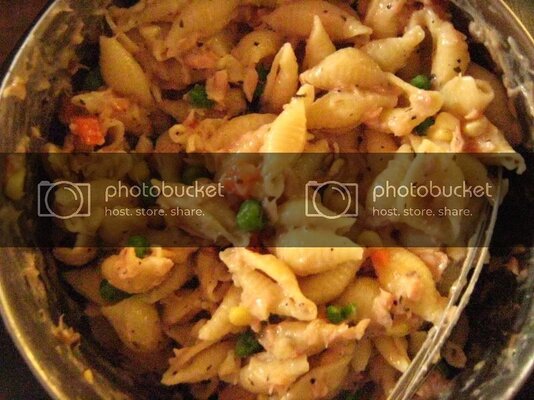 We also made some fresh Boysenberry and raspberry (that we got at our neighborhood u-pick yesterday) guava passionfruit orange smoothies to go with it.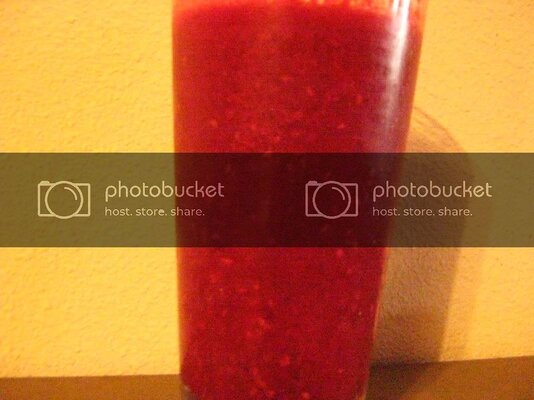 MMMM
Last edited: