Went up to the til-ly for the big bay nook bite there and picked up two limits (one fish for each of us) early in the morning: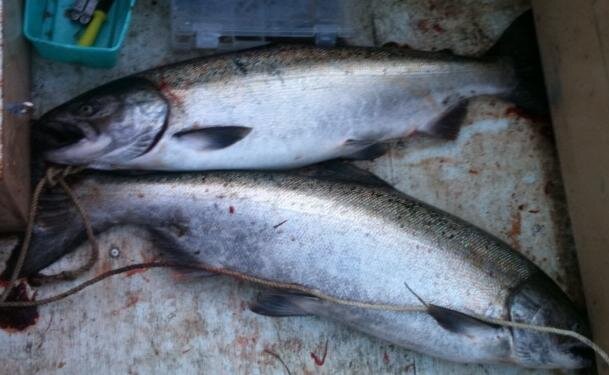 Easy limits of chrome bright fish and off the water around 7:30 am and headed back to the EUG. Decided to come through the region of siltcoos and try a couple of hours of afternoon fishing there. Got out and saw two chromers caught in front of me, but no luck for myself. Some dark fish jumping around tho. Boats coming off the dock probably averaged about 1/2 ho per rod? Met Dean from a tackle company out in Florence and learned some interesting news about the lake. He can fill you in if he sees this as I don't know if anything is set in stone. Really nice guy anyway.
That's my report of the half try at the lake this weekend! How'd you do (if you're a lurker)?