I hit the Willamette out of 10th street in West Linn on July 30th for a pretty average day of summer smallmouth fishing. Lots of small fish with a handful of decent-sized fish. My "big" fish was 1lb 14oz. Overall I caught 26 smallmouth and 2 pikieminnows. Most of the damage was done on a Ned rig and a drop shot.
Here is the "big" one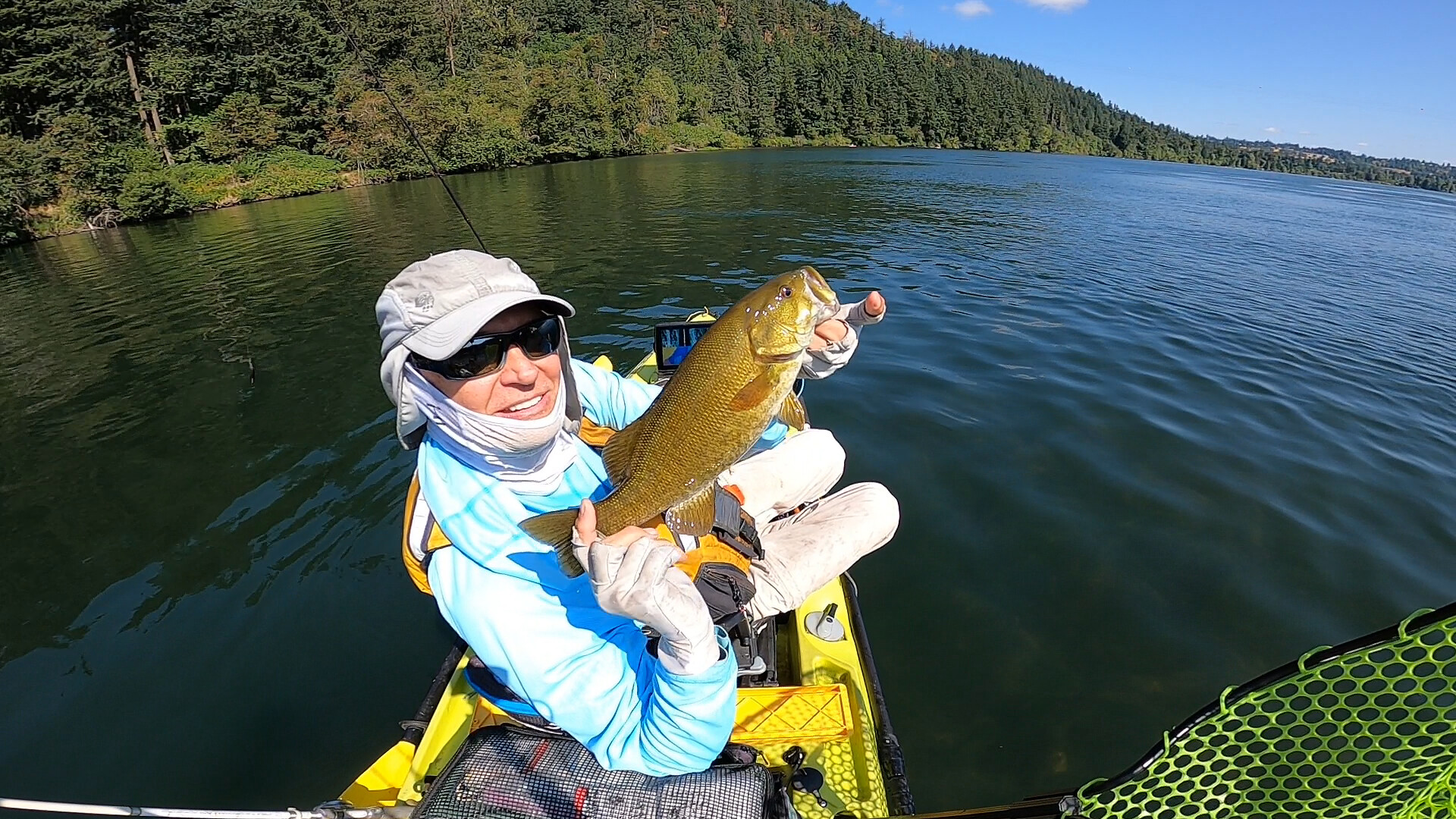 There were two memorable things for the day. First, I met up with @campsean which was fun. We had been chatting for a while trying to find a time when we would both be on the water. Getting to meet in person was a blast I just enjoyed talking with him while we fished.
Second thing that was cool was that I hooked up on a double. I had hooked a pikieminnow and when I got it next to the yak I saw a decent smallmouth with it trying to get the spybait that was hanging off its jaw. After steering the pikiemnnow back and forth for a minute or two (trying to get a double on the one lure) I decided to take advantage of my two rod endorsement and drop my Ned rig down by the bass. On my second drop down he grabbed it and I landed a nice 1lb 12oz bonus smallmouth. Here is a Youtube short of that event:
Here is the full video from the day: