Bigsteel and I hit the N. Santiam for trout for the last time this year......
. We went up high to one of our favorite spots and Dave got this nice stocker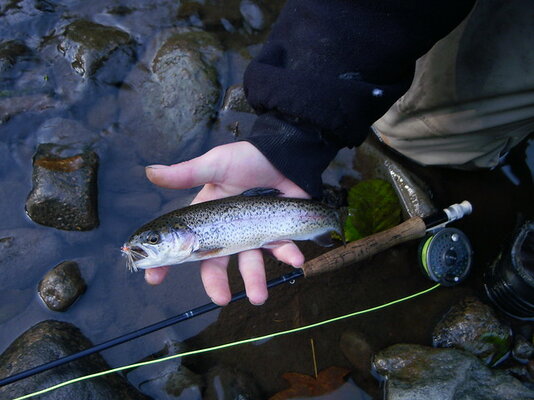 We then headed down and found some real nice water where I got this beautiful stocker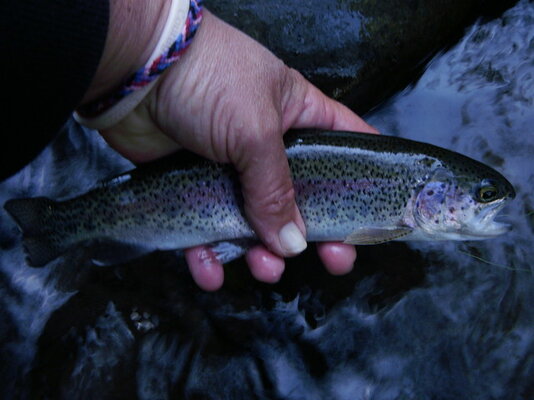 and this white fish on a dry fly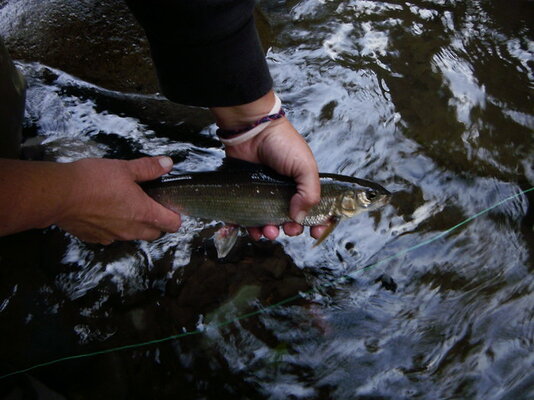 Checked out a couple other spots and then headed to the LNF.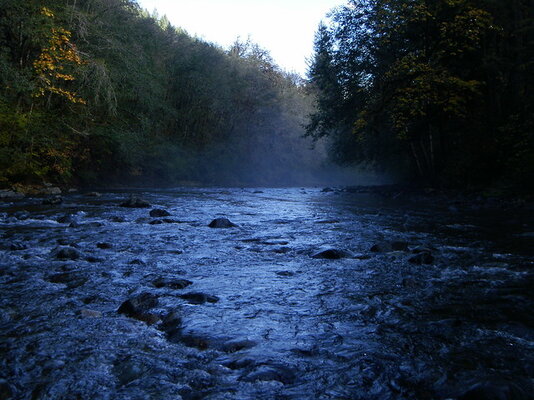 The level was a lot higher from the last time we were there. We each got one at the first stop. The last stop Dave headed upstream and I fished my pool. I got one there and Dave got 5. Not sure if he got pics or not.
It ended up to be a beautiful day for our last trout trip of the season......oh but other streams and rivers are waiting....hehe :dance: