Seems a few really enjoyed the salmon this weekend so Darth , Melly , Anna here ya go first ginger salmon just need lemon brown sugar and fresh ginger root. Peel and slice ginger root thin. squeeze half lemon over salmon...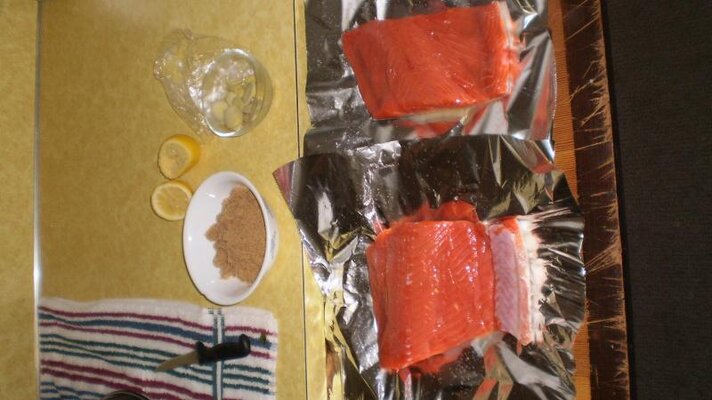 then cover with brown sugar, and ginger slices...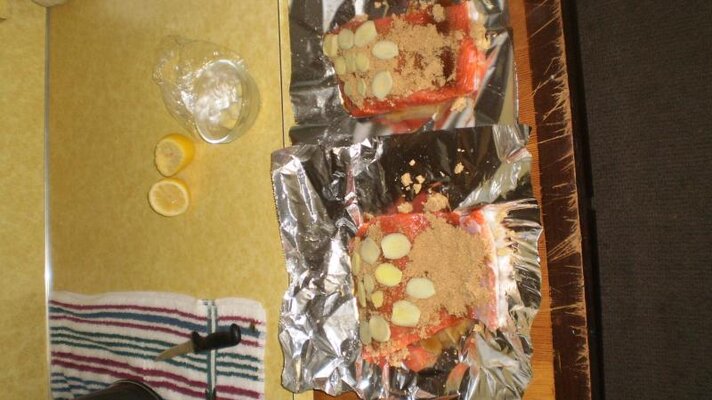 ,Then sqeeze rest of lemon over top....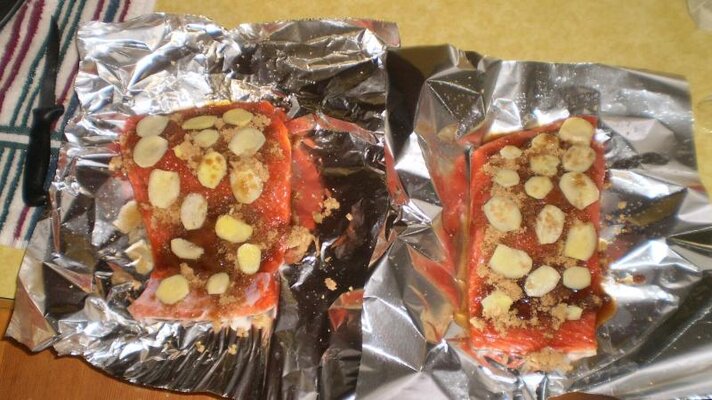 do both recipes on foil can broil,or bake but best on the BBQ lid closed.Will add the other recipe soon so as not too mant pics on one response a little more involved but still easy.