You've heard from the pro so here's one from a Koke newbie.
I'd never caught a Kokanee though I had tried a few times. My buddy, his daughter and I decided to to try out his new sonar at Odell on Saturday.
We really didn't know what we were doing but we figured it out. We started jigging over schools and picked up a couple. We decided to troll and got a few more. Then we stopped on top of a huge school and got 5 in about 15 minutes. He jigged and I cast and jigged on the retrieve. At one point I hooked six in a row. Of course I only landed three.
The size seemed to be really nice though I don't have anything to compare them to. They made some delish grilled Kokanee sandwiches tonight.
Here's a pic of my share. The board is a 1x12.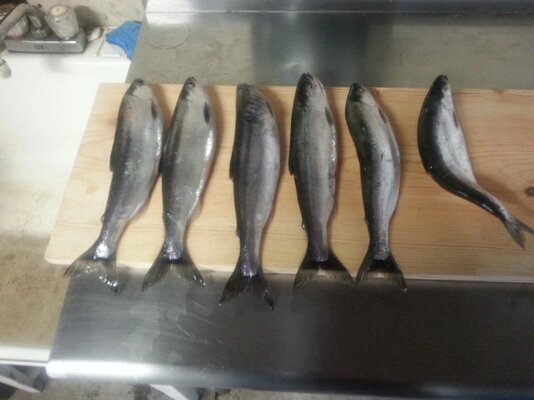 l